Mecanum Wheel 5 Ton Payload Omni Agv Cart Exported Malaysia
March 24, 2022
1 set mecanum wheel 5 ton payload omni agv cart was exported to Malaysia, it has been tested well on site, our customer workshop is epoxy floor, and adopts the laser guidance, The agv was used in transporting cargoes on requirement. The mecanum wheel can make the agv go forward, backward, turning, horizontal movement,etc.
Technical Parameter:
1. Model: BWP
2. Capacity: 5 Ton
3. Table Size: 3200*1800*600mm
4. Power: Lithium Battery Powered
5. Operation: Remote Control
6. Guidance Method: Laser Guided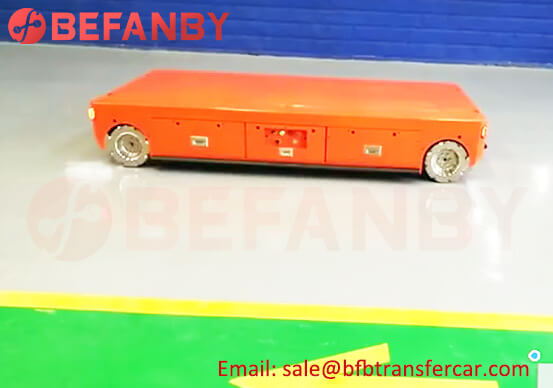 Befanby can customized different type material handling equipment on demand, welcome to contact us on demand.