5 Ton Industrial Electric Trackless Transfer Cart Exported UAE
March 30, 2022
1 set 5 ton industrial electric trackless transfer cart has been reached to our customers' site from UAE, On 12th, Oct.,2021, Our customer send us running video to us immediately and give wonderful feedback to us and then said that quote similar one to them. Thank you for our customers' reliance.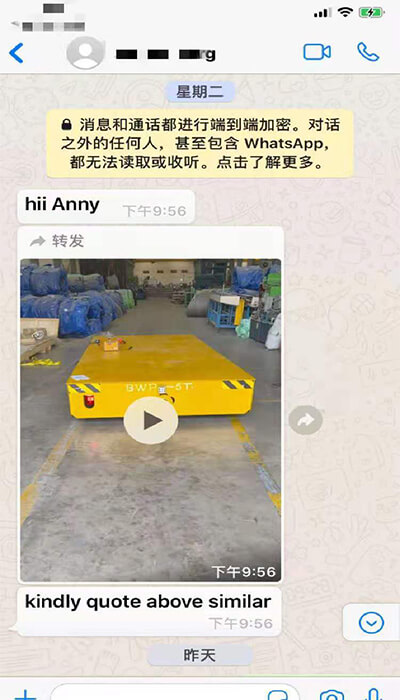 Our customer is a steel industry company, they purchased the transfer cart for their workshop stainless steel bright bars and wires. They required a battery operated transport cart of 5 tons capacity with remote control and rubber wheels to move concrete floor.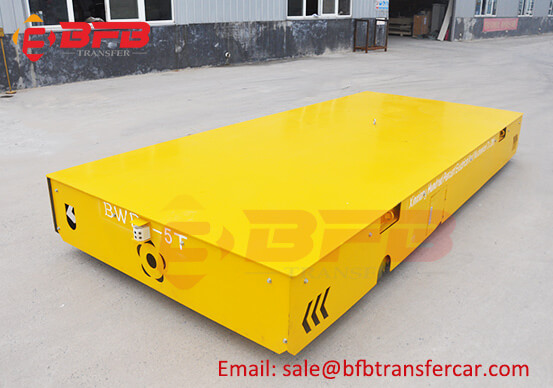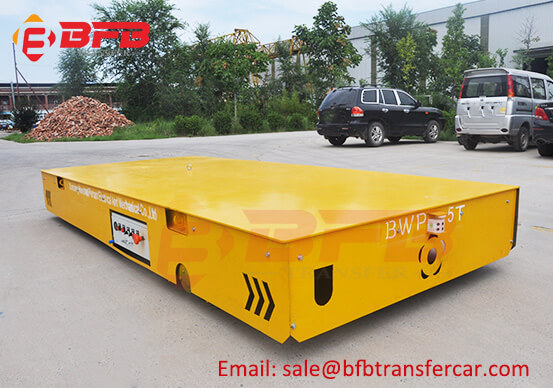 Technical Parameter:
Model: BWP
Capacity: 5 Tons
Table Size: 4000*1800*500mm
Power: Battery Powered
Operation: Hand Pendant + Remote Control
Package: Wooden case
Befanby can customized different transfer cart on demand, welcome to inquiry us for more details.