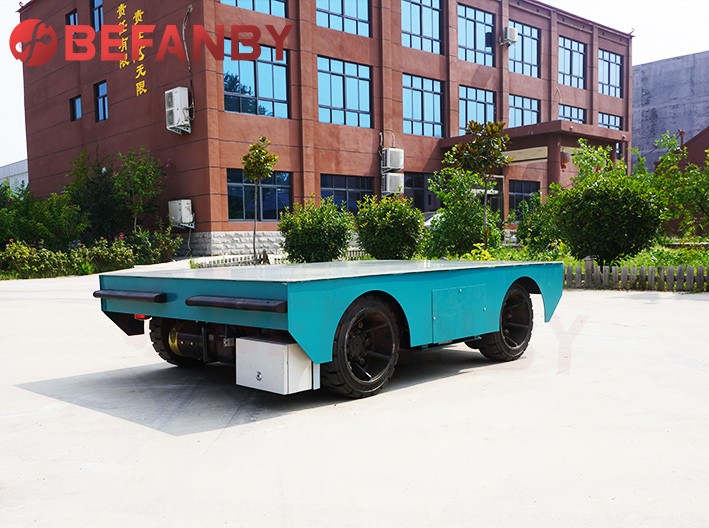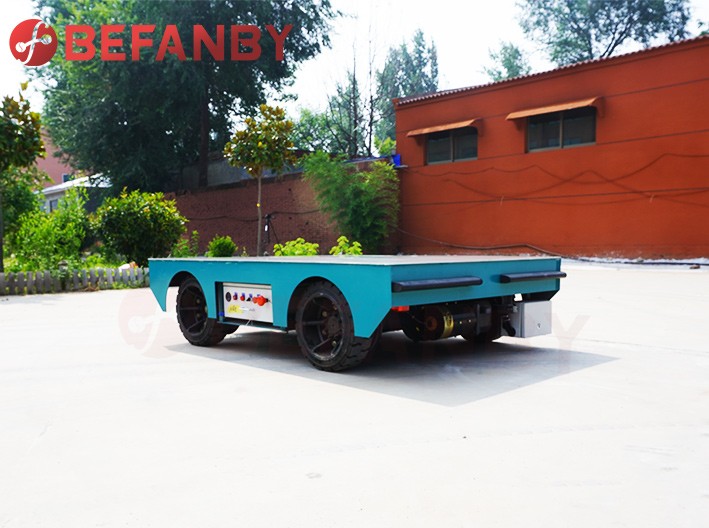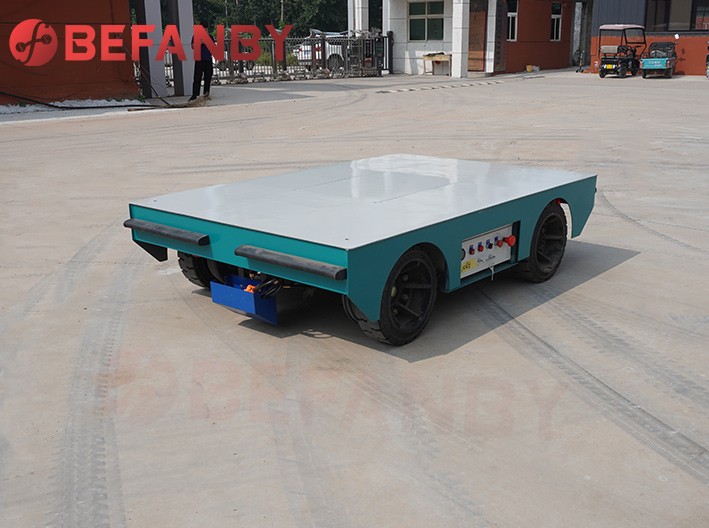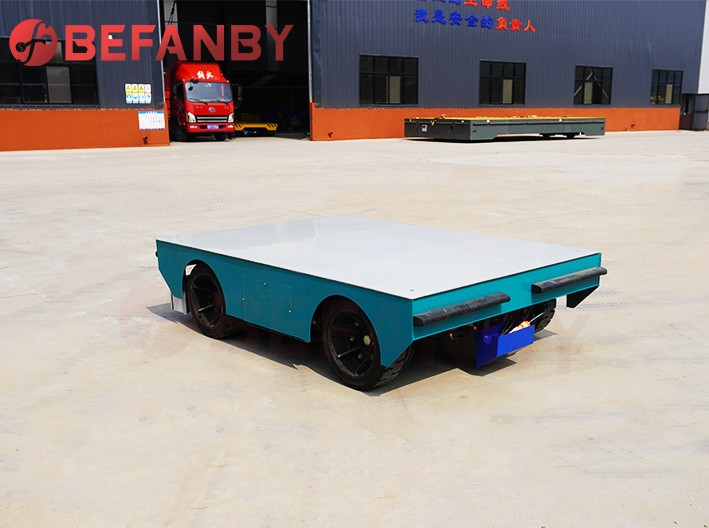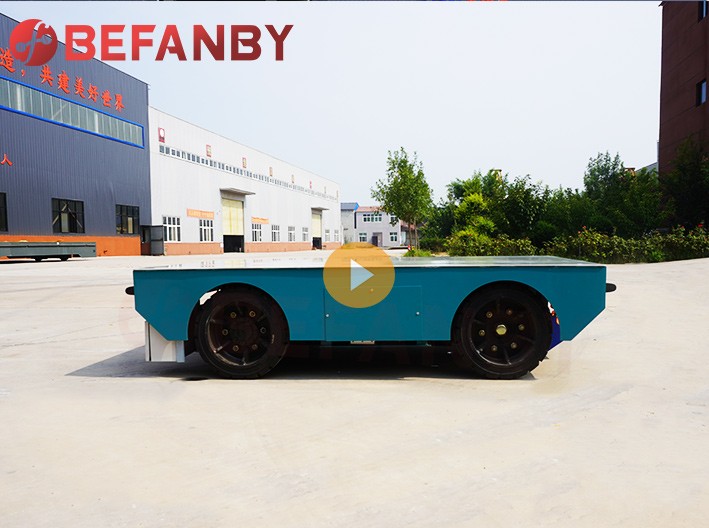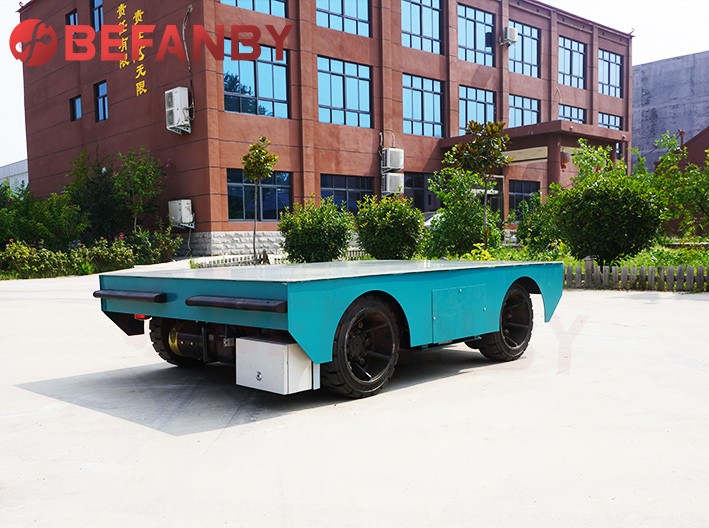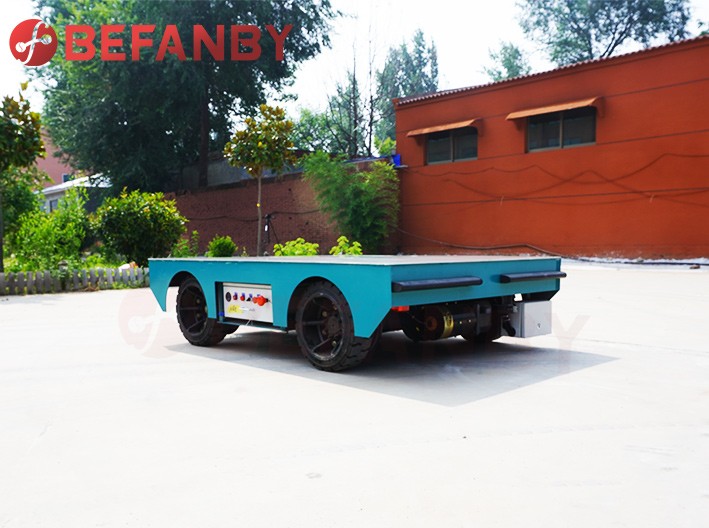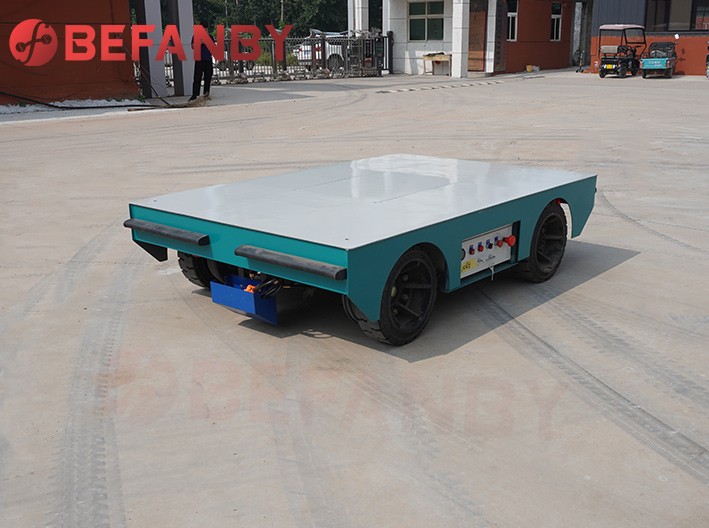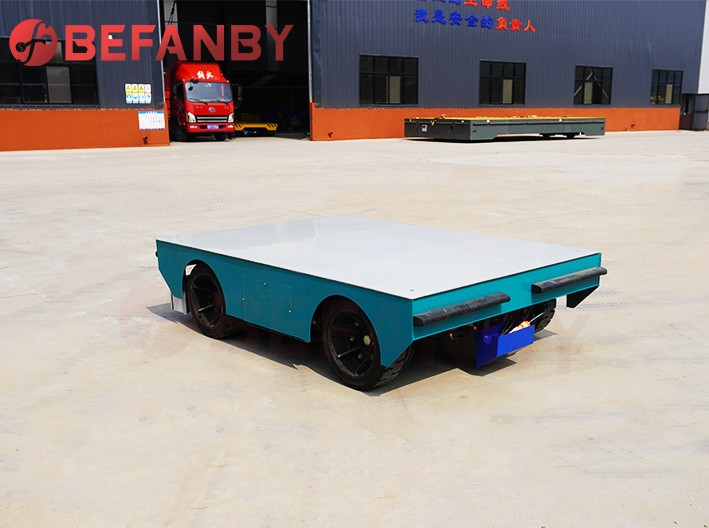 Tire Type Trackless Transfer Carts
The 3 sets 5t tire type trackless transfer carts is manufactured by BEFANBY factory, the transfer cart was customized on our special environment.
Warranty: 2 Years
Capacity: 1-1,500 Tons
Certificate: CE SGS ISO9001, SASO
OEM: Support
Navigantion: Optional Navigation Method
Advantage: Customized To Meet Complex Working Environment
Customer Profile
Our customers belong to the metallurgical industry. The customer purchases multiple transfer carts of various series for the upgrading and transformation project of high-quality ferrosilicon production capacity reduction and replacement technology, which mainly covers the equipment procurement in the pouring system in front of the furnace.
Challenge Description
In the past handling operations, customers often faced the problems of low handling efficiency and inconvenient operation. They need to improve work efficiency, and hope to customize a set of handling equipment that matches their production system.
Solution
For one part of the project, we recommended three 5 ton tire type trackless transfer carts to the customer. This trackless transfer cart uses a lithium battery as a power source and has a powerful motor reducer drive system. The wheels are designed with solid tires instead of ordinary polyurethane solid rubber wheels, which can adapt to various terrains and grounds with drops. Mainly because it is necessary to go up and down the freight elevator or shaft hoist during the operation. In addition, the transfer cart can adapt to driving on a slope of 1%-5%, and it also has the ability to turn 360 degrees on the spot, adapting to a narrower space. To ensure the safety during operation, the rocker operation design makes the operation more convenient.
Why Choose Us
Our products improve the efficiency and convenience of handling operations by docking and coordinating different stations. Our 5 ton tire type trackless transfer cart adopts advanced technology and has many features to adapt to different working environments. We are well aware of the needs of our customers and have tailored solutions for them according to their circumstances.
Implementation Process
We communicated with customers in detail to understand their specific needs and existing handling conditions. According to the customer's requirements, we provided them with 3 sets of 5 ton tire trackless transfer carts, and introduced the characteristics and usage methods of the transfer carts in detail.
Results
By introducing 5 ton tire type trackless transfer carts, the customer's handling work efficiency has been significantly improved. The flexibility and adaptability of the vehicle makes the operation more convenient and successfully solves the challenges faced by customers.
Product parameters
Technical Parameter Of Tire Type Trackless Transfer Carts
Model
QY
Remark
QTY
3 SET
Exported Country
Inner Mongolia, China
Solution Profile
Production line sundries
TowingCapacity
5 ton
Custom Capacity over 1,500T
Table Size
2200*1500*550mm
Box Girder Structure
Power Supply
Lithium Battery
Slope
5%
Wheel Type
Tire*4
Running Speed
0-20m/min
Operation
Hand Pendant + Remote Control
Working Frequency
It will be used a maximum of (5) times per day
Color
Gray+Blue
Customized Color
Special Design
1. Lithium Battery
2.Tire Type
3. Slope
Inquiry
Please Feel free to give your inquiry in the form below. We will reply you in 24 hours