40T RGV Industrial Rail Transportation Cart Customer Feedback
May 19, 2023
Our customer ordered two sets RGV industrial rail transportation carts at the end of 2020. Up to now, the customer has been using them for 2 years. After our return visit, the customer can't wait to send us photos and videos. Not only the appearance is still brand new in two years, but also the performance is stable. Automated operations are particularly convenient.
The following are feedback from our customers:
- These rgvs are really convenient, they can automatically transport the goods to the workstations we need, which reduces the burden on our employees and improves work efficiency.
- We used to need professionals to operate to carry the goods, but now with the automated trolley, we can save a lot of manpower, and the labor cost has been reduced a lot, which is a very useful tool.
- The rgv industrial rail transportation cart is very easy to use. We only need to set the path and target position, and it will run automatically, so we don't need to worry about some people's fatigue or mistakes caused by hand errors.
- The industrial rail transportation carts are smartly designed to be flexible for a variety of transportation needs, and they ensure that our goods are not damaged or lost.
- The automated rail transportation cart can move quickly between different areas of the factory, which is very helpful for improving logistics efficiency, we are very satisfied.
- We were a little concerned about the durability of the dollies at first, but having had them for two years now and performing fantastically has given us great peace of mind.
- The use of automated rail transfer carts has helped us reduce order fulfillment times, which has also resulted in increased customer satisfaction as we can fulfill their needs faster.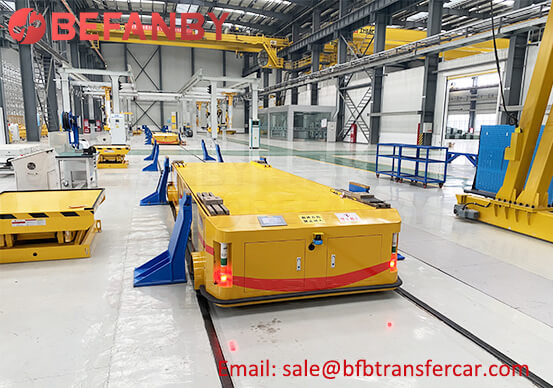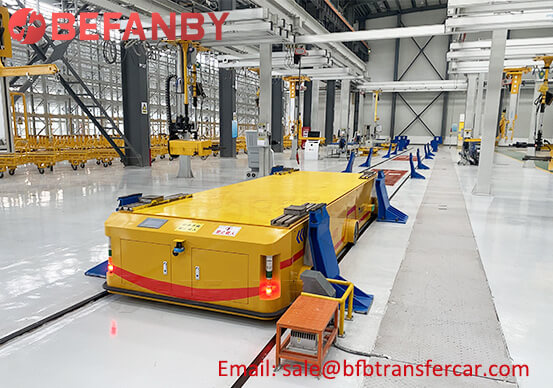 Technical Parameter:
Model: RGV
Capacity: 40 Tons
Table Size: 5000*1904*800mm
Power: Battery powered
Lifting Height: 200mm
Rail Type: P43
Feature: Automatic stop on required station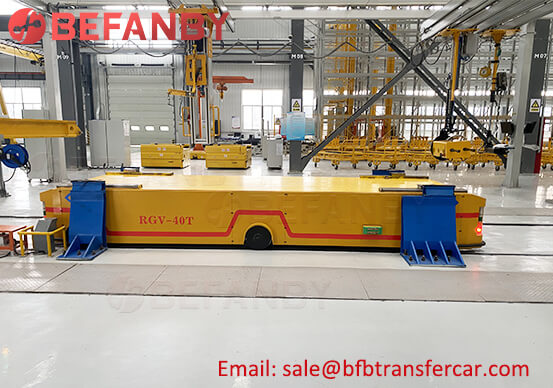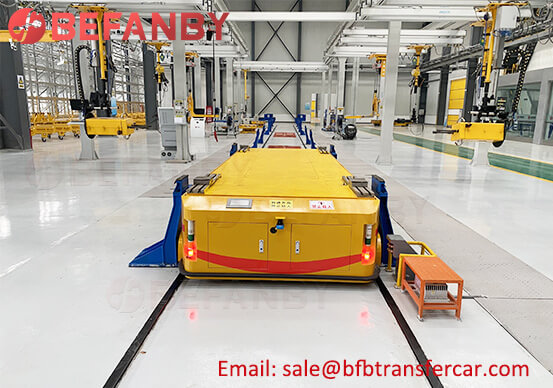 BEFANBY can customized different type material handling solution on demand, welcome to contact us for more material handling solutions.