40 Ton Automatic Transfer Cart RGV Trolley With Lifting System For Military Industry
August 14, 2020
Automatic rail transfer carts are flat cars designed for automated production. In order to enable the transfer vehicle to run automatically, Befanby company have equipped a control system on the vehicle body to communicate wirelessly with the sensors in the workshop and the ground control station. Make it stop at a fixed position, and the positioning accuracy can reach 5-10mm. Automated transfer vehicles are divided into track type and trackless type, and various guidance methods can be used according to the needs of use.
Application scope: Military Industry, light industry, machinery, petroleum, metallurgy, mining, chemical industry, shipbuilding, etc.
Materials: Military products, transformers, cable reels, castings, motors, etc.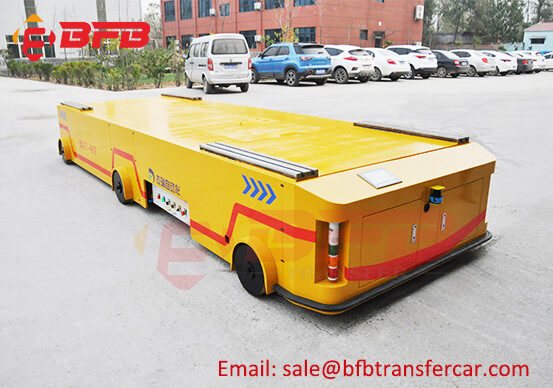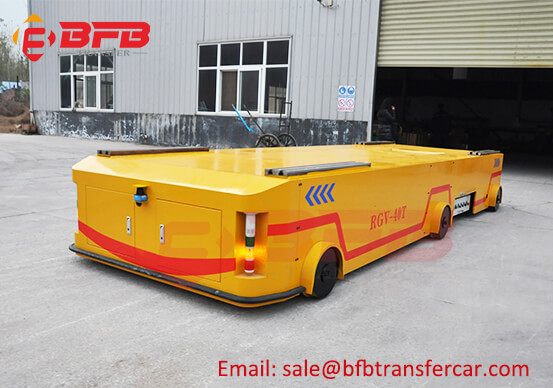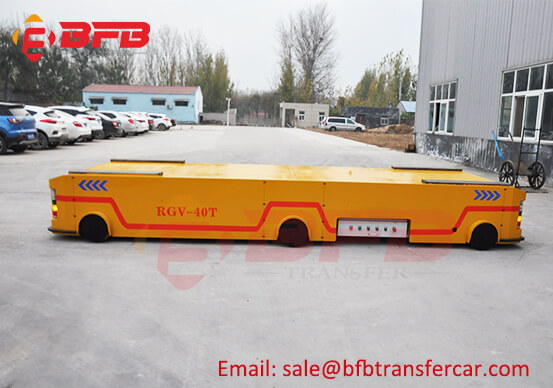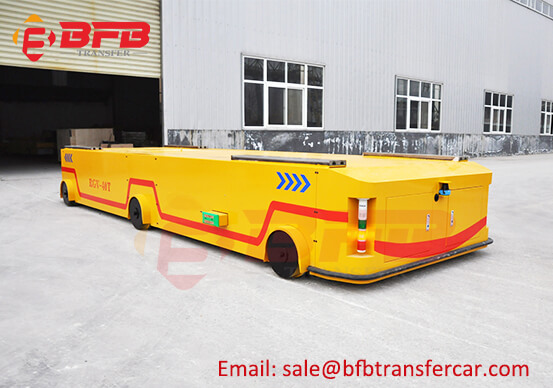 Our customers' company, Automation is a company that provides industrial automation equipment (robot applications, automated production lines), petroleum exploration equipment (logging, geophysical prospecting), oil and gas storage and transportation equipment, precision plastic extrusion molds, energy-saving and environmentally friendly materials (outer wall insulation materials, plastic profiles) A high-tech enterprise dedicated to the research and development of industrial automation and energy equipment.
Our customer purchase 2 sets automatic transfer cart for military products handling, which is used in military intelligent processing workshop, as per our customers' requirement, the transfer cart need to be automatic stop on required position,. what's more, in order to connecting with the processing equipment, the platform of automatic transfer cart need lift 200mm.
Technical Parameter of Automatic Transfer Cart RGV:
1. Model: RGV
2. QTY: 2 Sets
3. Power: Battery Powered
4. Table Size: 5000*1904*800mm
5. Capacity: 40 Ton
6. Automatic: PLC Control
7. Rail Model: P43
8. Certification: CE, SGS, ISO9001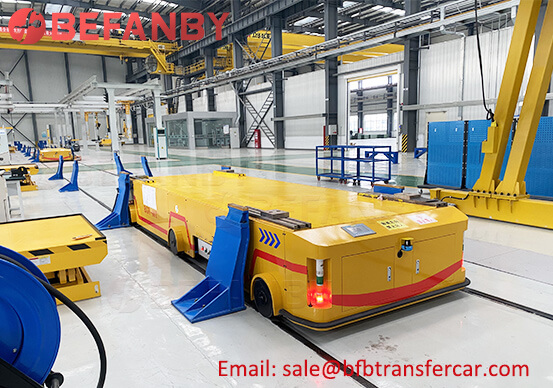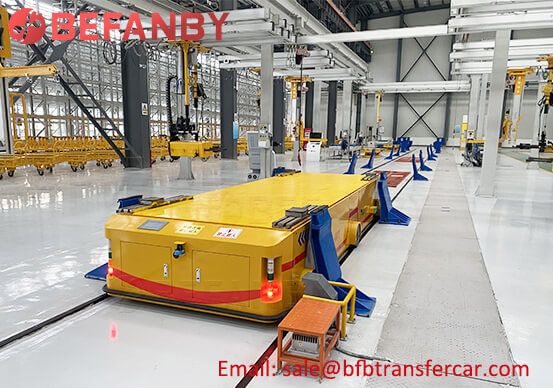 BEFANBY can was involved in material handling equipment for 20 years with professional team, We will customized superior material handling solution to you once contact us.