Yellow 10T Outdoor Heavy Duty Transport Trolley Moved On Rails For Tunnel Application
July 17, 2020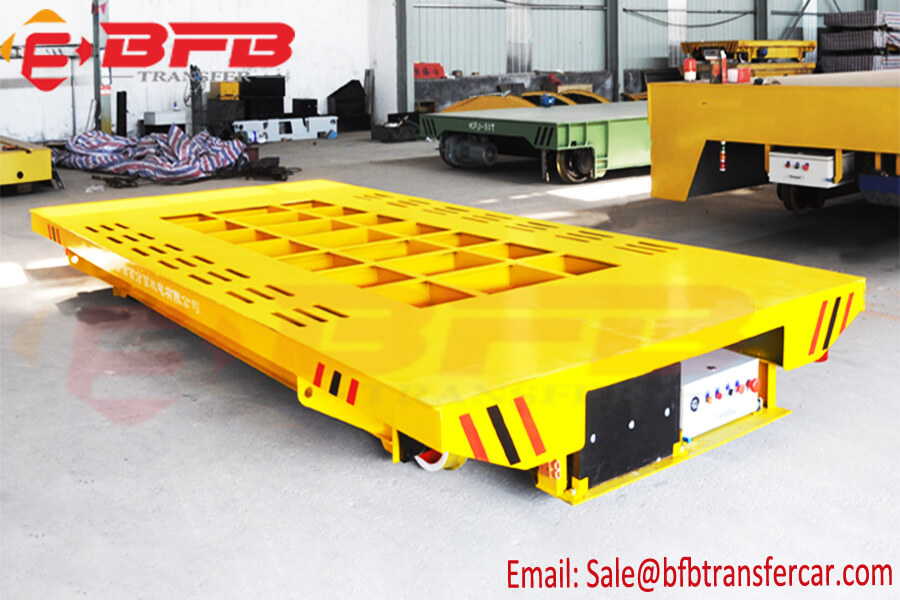 The heavy duty transport trolley is a kind of electric rail transportation vehicle. It has the advantages of simple structure, convenient use, easy maintenance, large carrying capacity, and safe use. It is used in machinery manufacturing plants, warehouses, railways, tunnels and metallurgical plants as transportation in the workshop Or it can be used with cranes to move heavy objects across spans, or used to move heavy objects between workshops. Such as: transportation of raw materials, castings and forgings, riveting and welding parts, machined workpieces and finished products, or used in special occasions without power supply, or used as long-distance transportation (ac power supply is difficult).
Our customers use the heavy duty transport trolley for tunnel working, the table was designed to hollow type to allow debris to leak out directly, which is as per customers' requirement. Due to outdoor handling, considering its convenience, the battery powered was chosen.
Regarding how to select the rail, this is generally determined according to the weight of the workpiece that the user needs to carry. Under normal circumstances, the heavier the load, the larger the rail model selected. When the load exceeds 100t, the heavy rail can be selected. If the rails had been installed, the rail wheels of the transfer trolley can be customized as per your rail model.
Commonly used rail models are generally P24, P38, P43, etc. At the same time, various non-standard rails can be customized according to needs, such as P9, P12, P15 and many other models.
Regarding technical support in construction, you can send email or consult directly, and befanby will provide you with professional and satisfactory services with professional knowledge.
Technical Parameter of the heavy duty transport trolley:
1. Model: KPX
2. Capacity: 10 Ton
3. Table Size: 5000*200*500mm
4. Power: Maintenance free battery powered
5. Running Speed: 0-20m/min
6. Wheel Dia.: 300mm
7. Rail Type: P24 Rails
8. Color: Yellow, optional color
9. Warranty: 2 years
Contact us for more material handling solutions.