12 Ton Outdoor Transport Platform Car With Climbing System For Concrete Beam Transfer
July 20, 2020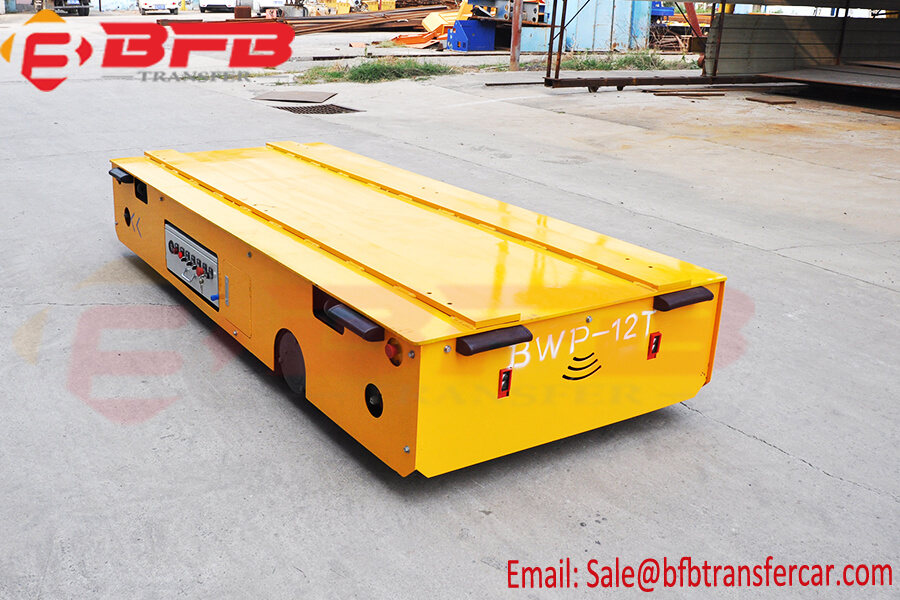 The outdoor transport platform, also named trackless transfer cart,which is a new type material handling tools between workshop, port,etc. The outdoor transport platform car is powered by battery, The trackless transfer cars use high-strength polyurethane rubber wheels as driving wheels and load-bearing wheels, which are very wear-resistant and have low maintenance costs. This outdoor transport platform car uses a maintenance-free battery, super battery life, full load for 5 to 8 hours of continuous work, power display, low automatic alarm, automatic power off after charging. The outdoor transport platform car speed can be controlled by remote control, and it can keep straight running. This series of transfer cars is mainly used in warehouses or outdoor situations where the ground is relatively flat.
Compared with the common type outdoor transport platform car, this transport car can running on the concrete slope floor, which is specially customized as per customer' working site, the transport car can work stably and safely.
Technical Parameter of outdoor transport platform car:
1. Model: BWP
2. Power: Maintenance free battery
3. Capacity: 12 ton
4. Table size: 2800*1200*540mm
5. Running Speed: 0-20m/min
6. Wheel Dia.: 300mm
7. Operation type: Hand Pendant + Remote Control
8. Safety Device: Sound and light alarm, dead man stop, emergency stop, buffer.
9. Warranty: 24 Months