Workshop Steerable Battery Operated Transfer Cart 5 Ton Manufacturer Price
August 26, 2020
The trackless steerable battery operated transfer cart adopts a new contactless energy transmission technology, replacing the original power supply method, getting rid of the original mobile cable power supply and low-voltage track, trolley line power supply, and solving the problem of complicated or limited transportation routes. The problem of not being able to use other power supply methods.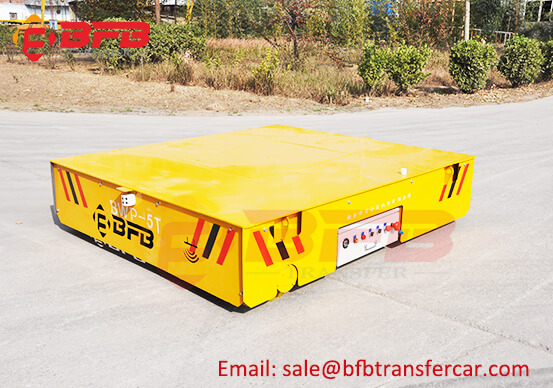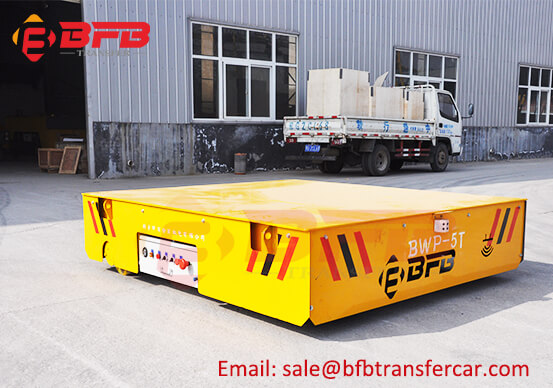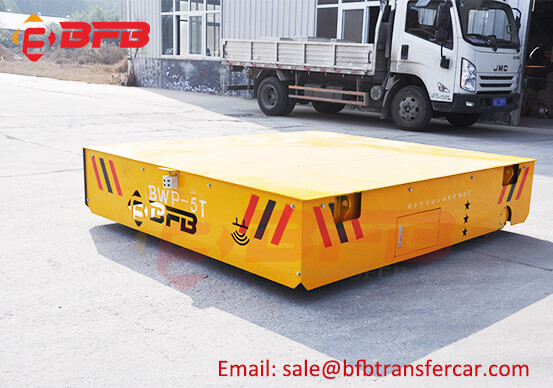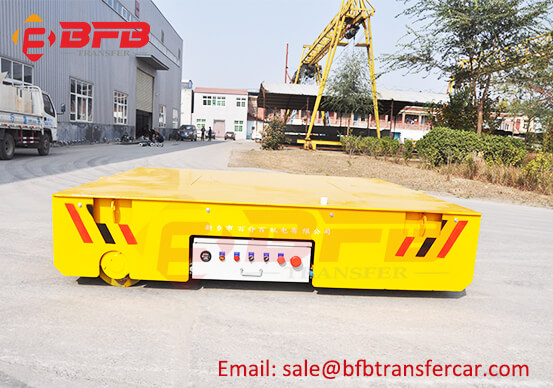 Our customer use the battery operated transfer cart for their new factory material handling, due to large dimension workshop and unlimited working route, which need to turning freely, so the steerable battery operated transfer cart was designed as per their requirement, and the capacity is required 5 ton.
About the balance beam of the steerable transfer cart, it was designed can automatically adjust the frame to adapt to the uneven ground, ensuring that the platform and the ground of the battery operated transfer car remain level, so that there will be no rollover.
Technical Parameter of battery operated transfer cart:
1. Model: KPX
2. Capacity: 5 MT
3. Table Size: 2200*2000*500mm
4. Power: battery powered
5. Running Speed: 0-20m/min
6. Color: Yellow
BEFANBY can customized manufacture all kinds of transfer cart, and our transfer cart has been exported to all over the world with 18 years' manufacturing experience.
Welcome to contact us for more material handling solutuion