8 Ton Manual Push Industrial Handling Trailer Moved On Railway For Lab Box Transfer
August 25, 2020
Our customer purchase 1 set industrial handling trailer for lad box transfer. Due to small capacity, and the trailer required to move on rails, so the operating handle was fixed on the table to push the trailer on common steel rails.
The manual handling trailer is a type of electric transfer car. The manual handling trailer is a special transfer cart used for heavy materials transportation. It has no driving system itself, only a frame and wheels (optional installation of other supporting equipment). Adapt to harsh working conditions (not suitable for electrical equipment entry). The manual handling trailer has simple and reliable structure, economical price, convenient maintenance, and convenient track construction. It is a set of traditional rail transfer car options. The important point is that it does not require electric power, and it can be used with other powered vehicles to save costs.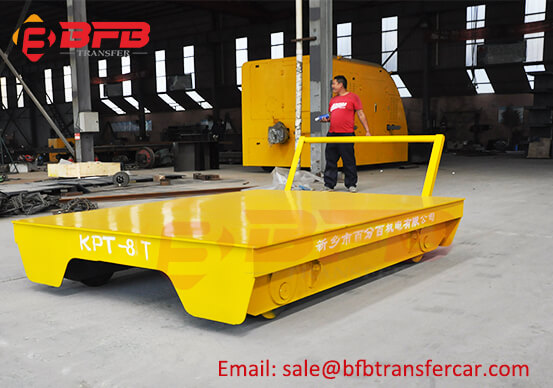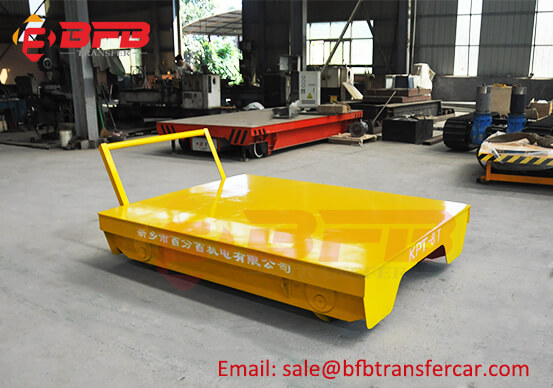 Our customer company, Shaanxi *** Power Group Co., Ltd. was established in 2007. The company is located in the ancient capital of Xi'an. Its production base is located at the origin of China's "Jinghe New City, Xixian New District, Shaanxi". A diversified high-tech enterprise integrating power engineering installation. The company is positioned as a supplier and service provider of high-quality and intelligent electrical equipment and system solutions.
Technical Parameter of Industrial Handling Trailer:
1. Model: KP
2. Capacity:8 ton
3. Table Size: 2200*1700*400mm
4. Power: Manual Push
5. Rail Type: P18
6. Warranty: 2 years
Welcome to contact us for more material handling solution.