Workshop 15T Mould Trackless Transfer Cart On Cement Ground
March 04, 2021
Before shipment, the trackless transfer cart will be tested for quality and running. It will be delivered to our customers' site after then. 1 set 15t trackless transfer cart has made load test well and will share video to our customer.
Mould trackless transfer cart is a common vehicle in industrial transportation. Because it is more convenient to load and unload large and heavy goods, it can load goods compared with other models of the same specification, and it can be operated by remote control to realize rapid material transportation in the workshop. The transmission device of the trackless transfer cart is composed of a reducer, a pulley, a motor, a brake wheel, and a brake, which is used to drive the flat car to move. The transmission device is placed on the lower side of the flat car. In order to facilitate the inspection and repair of the transmission device of the transfer cart, the table has an inspection hole in the transportation vehicle. Generally, there are two types of trackless flat cars, one is a flat car, the other is a bump plate.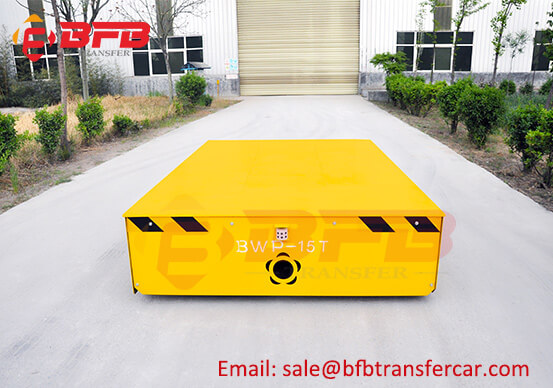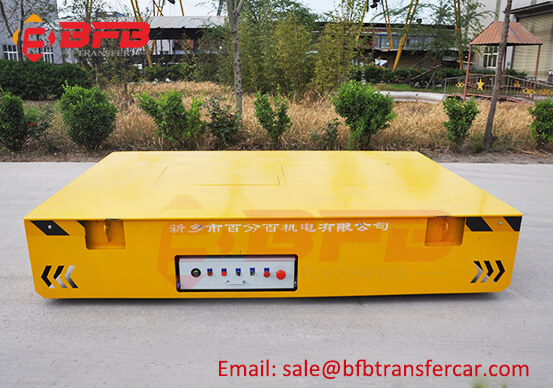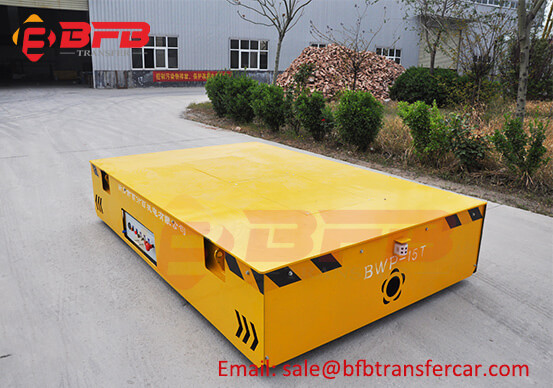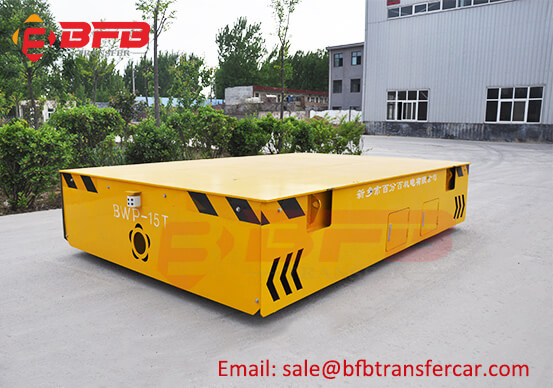 Technical Details
Model: BWP
Power: Battery Powered
Weight: 15 tons
Table Size: 3000*2000*600mm
Running Speed: 0-20m/min
Operation: hand pendant + Remote control
Warranty: 2 years
Certificate: CE, SGS, ISO9001,SASO
Befanby can customized different type transfer cart on demand welcome to contact with us for more details.