Vibrating Screen Industry Railroad Turntable Transfer Cart 20MT On Railway
May 29, 2019
Our customers ordered 5 sets rail transfer cart and 4 sets railroad turntable for their vibrating screen manufacturing shop at the first time, and the second, the third order will be placed after this first transfer carts and railroad turntable installed well.
The first transfer cart on railway were used in their different assembly lines for steel plate handling, which is powered by low voltage rails without limited cable. One remote control can control these rail transfer cart worked together if necessary.
About the railroad turntable, due to cross railway working route, the turntable can make the transfer cart worked to required position by rotating. The voltage as per the industrial voltage in your country.
About our customers' company, it is an equipment manufacturing industry with the theme of "engineering", and is specialized in the research and development and manufacturing of high-tech equipment such as screening equipment and conveying and feeding equipment, and the company's leading products include more than 30 series of products such as vibrating screens, vibrating feeders, and belt conveyors. The products are mainly used for the classification and transportation of materials such as metallurgy, mining, coal, coking, power generation, and ports.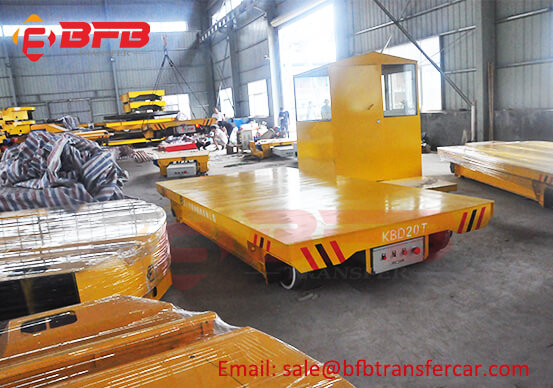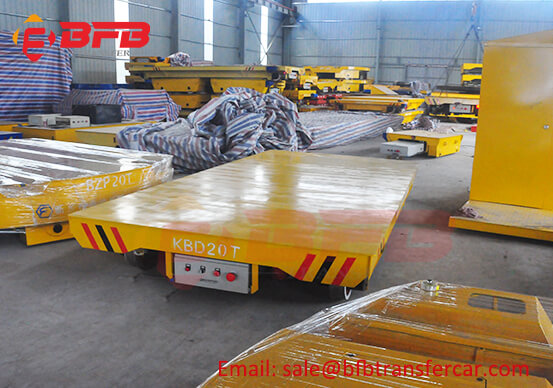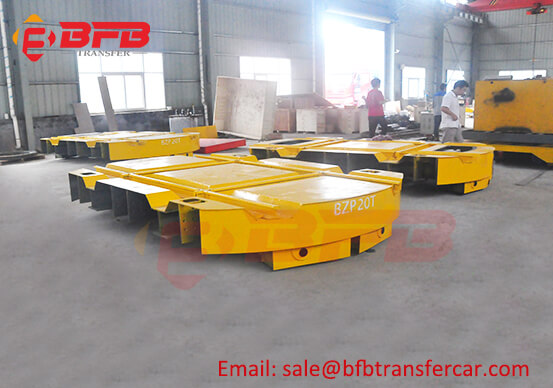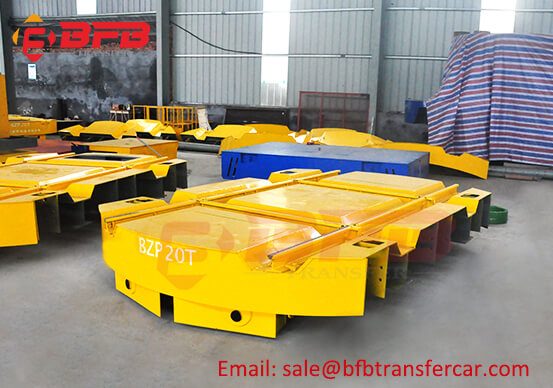 Technical Parameter of Railroad Turntable Transfer Cart:
1. Capacity: 20T
2. Transfer Cart Size: 4000*2000*500mm
3. Power: Conductor Rail Power
4. Turntable Diameter: 3700mm
5. Rail Type: P24
6. Operation: Hand Pendant + Remote Control
7. Warranty:2 Years