Explosion Proof Hand Powered Rail Car Flatbed Trolley For Spray Painting Room
May 22, 2019
1 set hand powered rail car was delivered to customers' site for spray painting room application, their main business scope includes Design, production, sales, installation: sandblasting machine, sandblasting room, shot blasting machine, painting equipment, intelligent robot, dust removal equipment, environmental protection equipment, artificial corundum, etc. Considering the special environment, the rail car need to be explosion proof, and one tow tractor push the rail car to the painting room and the rail car will be pulled out when worked end.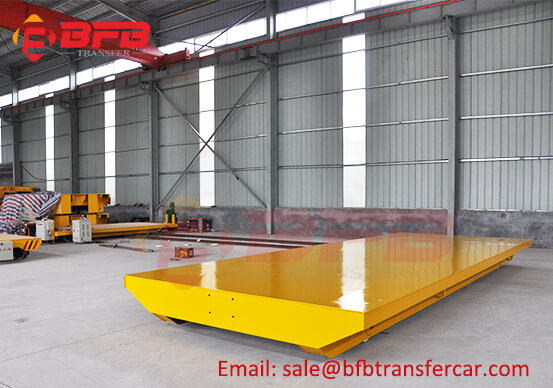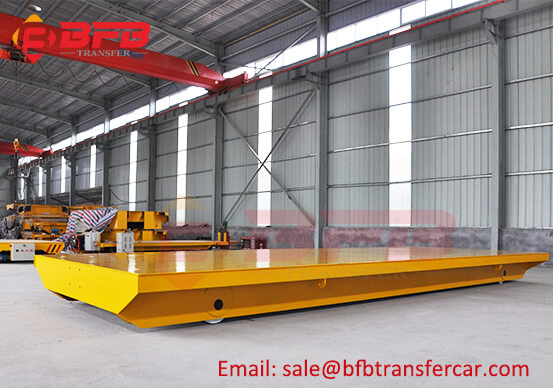 Hand power rail car is a material transfer mechanical equipment that can run on the track. It can move through the slide rail on the standard track to achieve the purpose of transferring materials. The operator only needs to use other mechanical equipment in front or operate it manually.
The unpowered rail car flatbed trolley can be pushed and pulled on smooth or semi-smooth ground by the operator. It is easy to operate without forklift towing. This type of track flat car is universal and can be customized according to specific needs
1. Load transportation: KP series hand powered rail cars are specially designed for transportation, so the primary function is transportation;
2. Turning: KP series electric flat cars are equipped with steering wheels and steering control, so steering control is one of its main functions 1. 2. 3. Lifting: KP series hand powered rail cars can add hydraulic and mechanical lifting systems according to customer needs to achieve lifting functions on the original basis;
4. Rollover: KP series hand powered rail cars can add hydraulics and machinery according to customer needs Rolling rollers, rollers and other devices can be added to the KP series hand powered rail cars according to customer needs to achieve the flipping of cylindrical workpieces and flat surfaces on the original basis. Smooth workpiece movement function;
Technical Parameter of the Rail Car:
1. Model: KP
2. Power: Hand powered
3. Load: 15T
4. Table Size: 3500*2000*550mm
5. Rail Type: P24
6. Customized: Support
7. Warranty: 2 years
Welcome to inquiry us for more solution.