Unpowered 30T Rail Transfer Trailer For Low Temperature Laboratory
June 14, 2019
** Co., Ltd. located in Tianjin ordered a KP-30T unpowered rail transfer trailer from our company, and its related technical parameters are as follows:
1. Capacity: 30T
2. Table size: 3000*3600*350mm;
3. Inside distance of rail: 1932mm;
4. Rail center distance: 1983mm;
5. Operation mode: traction/hand push;
6. Working Environment: -60℃
7. Wheel diameter: 300mm;
8. Guide rail model: P24;
9. Trailer color: medium yellow;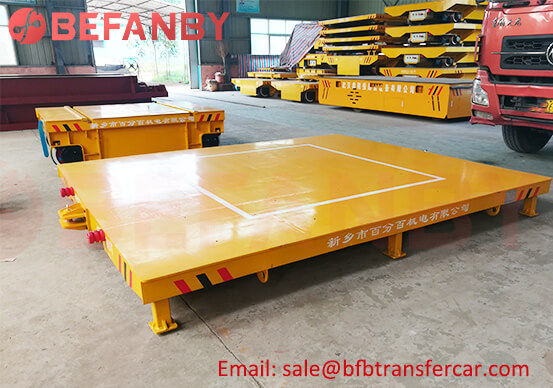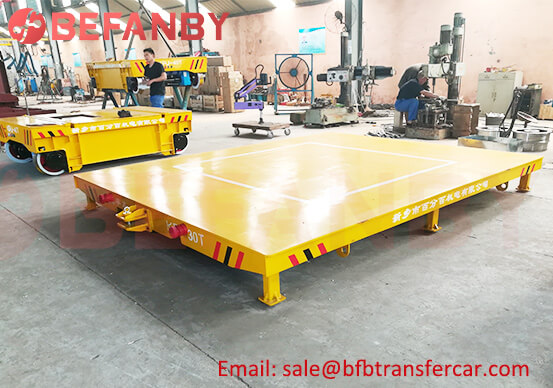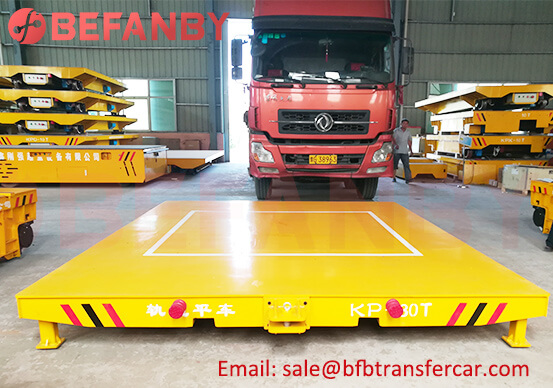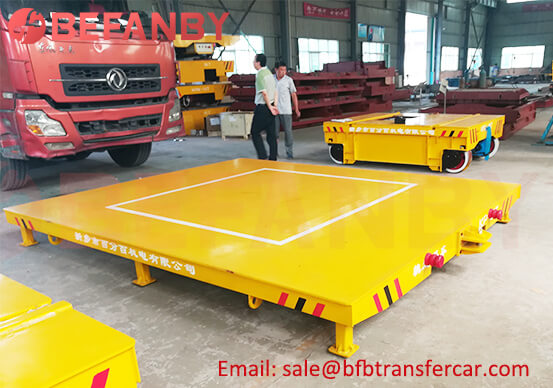 Tianjin ** Co., Ltd. is a large-scale backbone enterprise that develops, designs, and manufactures fire-resistant thermal insulation and sound insulation materials in China. The company is involved in many fields such as rock wool PEF. The company's products are widely used in thermal power, thermal power, construction, petrochemical, metallurgy, marine locomotives, aerospace, central air conditioning, refrigerator refrigeration and other industries.
This series of unpowered rail transfer trailers are used in the low temperature laboratory, and the lowest temperature can reach -60℃. The wheels and bearings of the trolley should use low temperature accessories, and the internal gear oil should also use special low temperature type. The finished product of the trolley will be sent to The use site, after two days of preliminary trial, can fully meet the use in low temperature environment, and has been highly praised by customers, saying that the use of unpowered rail transfer trailers will be increased in the later stage, and each production line will be equipped with 6 rail transfer trailer. In this way, we will use this test production line to expand the wider use of the rail transfer trailer we promote.
BEFANBY can customized different type transfer trailer on demand, welcome to contact us for more material handling solution.