Thailand 3T Battery Trackless Steerable Transfer Trolley For Wire Coil Transportation
March 09, 2020
Our Thailand customer placed an order for 3t battery trackless steerable transfer trolley, which will used for workshop wire coil transportation. The main business scope of our customer company is manufacturing of insulating materials and insulating molded parts.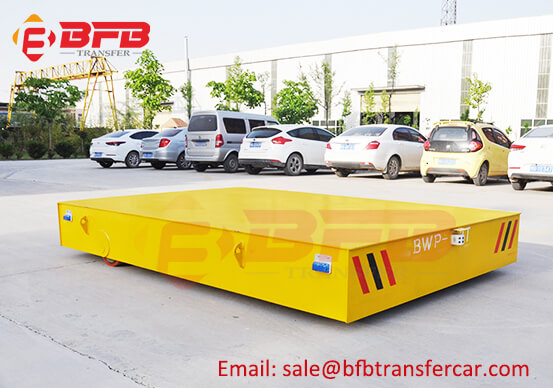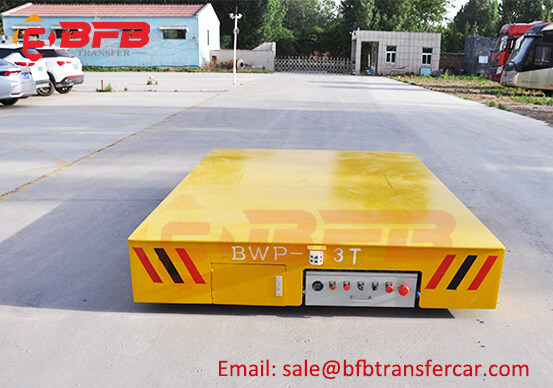 About our BWP series trackless steerable trolley, use maintenance free battery as energy source and control modules as the control core; use double dc motors to provide original power; use pendant and remote control as input means; use steering wheels to guide the direction and fixed wheels to carry weight together; use reducers Amplify the torque and provide power to the fixed wheels; use LED alarms as work and warning signs; use smart chargers as external power input; with the above functions, they jointly form the working capacity of the BWP series of steerable transfer trolley.
Use and maintenance of trackless steerable transfer trolley
1. During the use of the trolley, attention should be paid to the lubrication of the steering wheels. If abnormal noise is found during walking, the fault should be eliminated in time and lubricating oil should be added to the bearings regularly.
2. When the trackless steerable transfer trolley is running, it has good turning flexibility and requires skilled operators. During the use of the battery, pay attention to avoid battery loss and charge and discharge regularly.
3. The buttons on the electrical box should be lightly pressed to avoid damage to the components. The remote control and handle should be handled gently when in use, and the battery of the remote control should be replaced regularly.
Technical Parameter of the trackless steerable transfer trolley:
1. Model: BWP
2. Power: Battery
3. Capacity: 3 Ton(Customized 1-1500 ton)
4. Table size: 3000*2000*450mm
5. Running Speed: 0-20m/min
6. Packing: The trackless transfer trolley will be packed by the tarp, the parts will be packed by the high quality wooden case.
7. Color: Yellow, customized color
8. Warranty: 2 years
9. Operation Type: Hand Pendant + Remote control
10. Certification: CE SGS ISO9001 SASO
Welcome to contact with us for more handling solution!