Skeleton Structure 15T Trailer With Double Towing Bar For VAB Equipment Transfer
April 20, 2021
11 sets 15 ton trailer was customized manufacture which will be exported to Qatar Military factory. As per our client said, they required the trailer meet the requirement that double towing bar, double linkage, foldable drawbar, shaft pin connection,etc. And we should meet the demand that the platform structure is skeleton structure as the drawing showing so that the trailer can transfer the VAB equipment with high structural strength.
The skeleton structure trailer frame is a high-strength support structure. The skeleton frame is welded by longitudinal beams, cross beams, and front and rear end beams. The longitudinal beams are submerged arc welded steel plates into an I-shape (the main dimensions are 450, 500). , The cross beam is stamped with steel plate into a groove shape, and the front and rear beams are welded rectangular sections. An integral long beam is set in the middle part. This method can balance the weight of the car body, structural strength, and space utilization in the theoretical process.
Technical Details
1. Model: BWT
2. Capacity: 15T
3. Table Size: 7786*2153*371mm
4. Color: Yellow
5. Tyre: Solid Tire
6. Special Requirement: Double Towing Bar, Double Axle
7. Delivery Time: 40 Days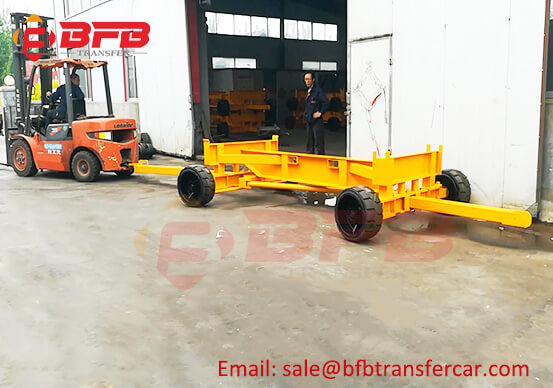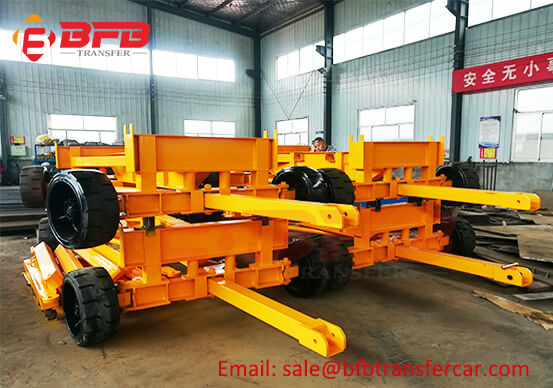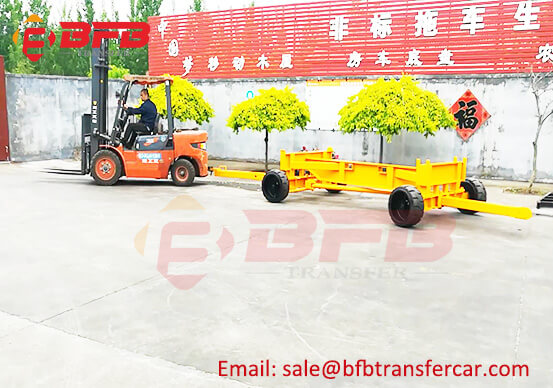 Befanby can customized different type transfer cart as per your demand. Welcome to contact with us for more details.