Automatic 4T Battery Powered Rail Wheel Transfer Car For Charging Basket Conveyer
April 18, 2021
2 sets rail wheel transfer cars were delivered to Shandong for workshop automatic production line, the rail wheel transfer car was customized on demand, the conveyer line on workshop was required connected with the automatic conveyer on the transfer car, and then transport the basket conveyer to next line. Therefore, the main feature of the rail wheel transfer car include: automatic stop on required position, automatic conveyer to connect the line. It also named RGV.
The transfer car is powered by battery without limited running distance, why more and more factory choose the battery type is that it is environmental and no cable, it needn't maintain frequently and exchange cables. Compared with the forklift, the transfer cart can handle many materials at a time and large capacity workpiece and equipment , so can not the forklift. Of course, Befanby always customized economic solution to you on your demand.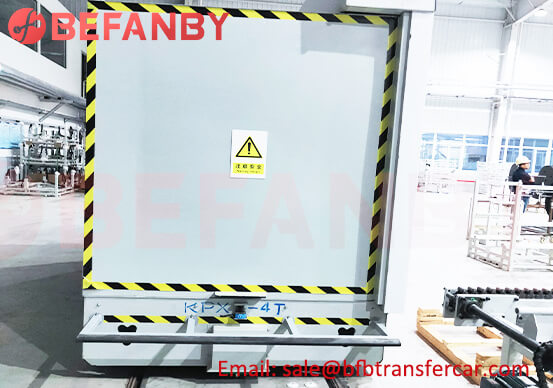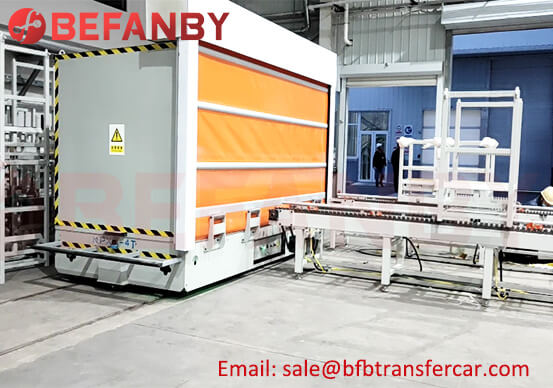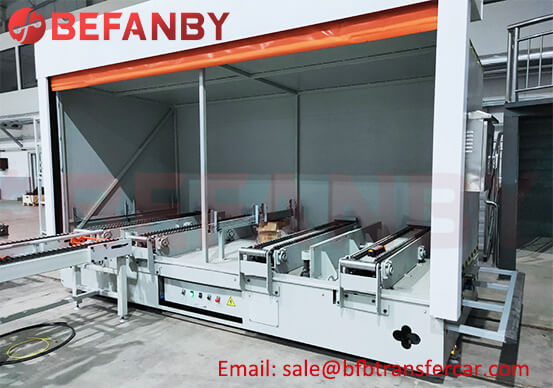 Technical Parameter:
Model: KPX
Capacity: 4T
Table Size: 4000*1800*650mm
Power: Battery Powered
Rail Type: P18
Running Speed: 0-40m/min(Adjusted S)
Operation: Hand Pendant + Remote Control
Befanby can customized different transfer cart on demand, welcome to contact us for more material handling solution.