100T Locomotive Railway Turntable For Train Turning
April 25, 2021
1 set 100t locomotive railway turntable was delivered to railway management company from Gansu Province, which is used for turning around and turning of railway locomotives in place. Why our customer choose us finally is that Befanby company have rich experience for the locomotive turntable, such as 200t to Mongolia, 90t to Singapore, etc.
The locomotive turntable consists of driving mechanism, rail locking mechanism, annular track, ball slewing bearing, slewing bearing seat, turntable support wheel, ground foundation, main frame, center turntable, support rail, handrail, pedal, etc.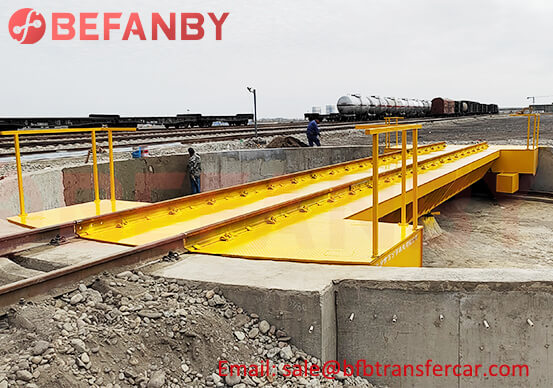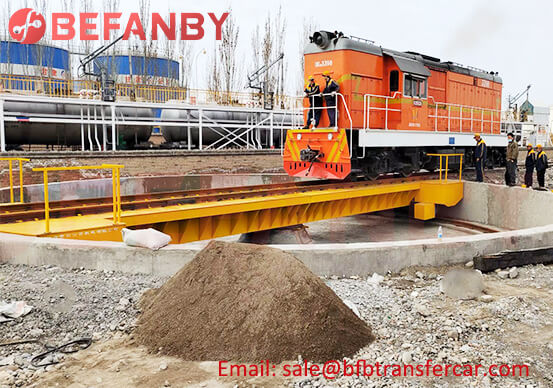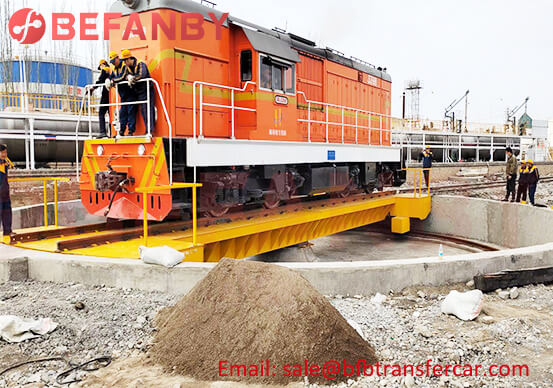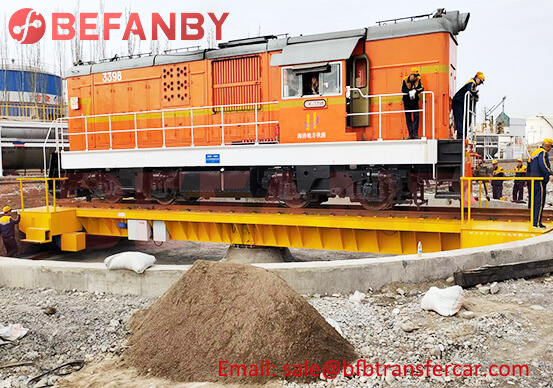 Working Environment
1. Ambient temperature: -10~45℃
2. Relative humidity: ≤98%
3. Energy environment: three-phase AC 380V±10% 50HZ
Technical Parameter
1. Capacity: 100T
2. Dimension: 17000*3000*1300mm
3. Rotating Speed: 1r/3min
4. Rail Type: P43
5. Control System: All electrical controls should be operated by relay loop control buttons, and the red and green indicator lights will display signals. The main motor can be forward and reverse, can be automatically shifted to run continuously, and can also run in jog. The braking system is installed at the back end of the motor to realize automatic braking when power is cut off to ensure safe operation.
Befanby can customized different type transfer cart on demand, welcome to contact us for your handling solution.