PLC System 10 Ton Rail Guided Automated Vehicle With Lateral Movement
August 16, 2019
1 set 10 ton rail guided automated vehicle was tested well in our factory, compared common rail guided vehicle, the movement route is lateral also means the width is longer than the length. Whats' more, as per our customer' requirement, the rail guided vehicle can realize automate movement by plc system controlled, the transfer cart can realize automated stop when moved to required position.
Technical Parameter
1. Model: KPX
2. Capacity: 10 Tons
3. Power: Battery Powered
4. Table Size: 1200*2000*500mm
5. Running Speed: 0-20m/min
6. Operation: Hand Pendant + Remote Control
7. Rail Type: P18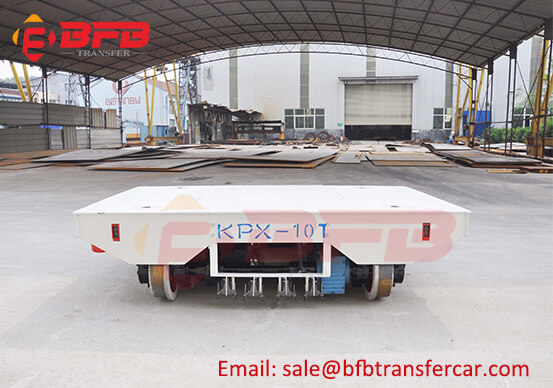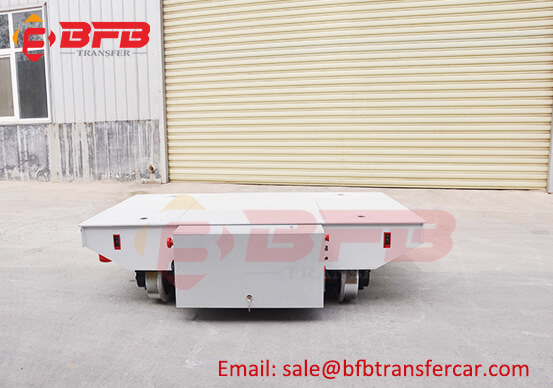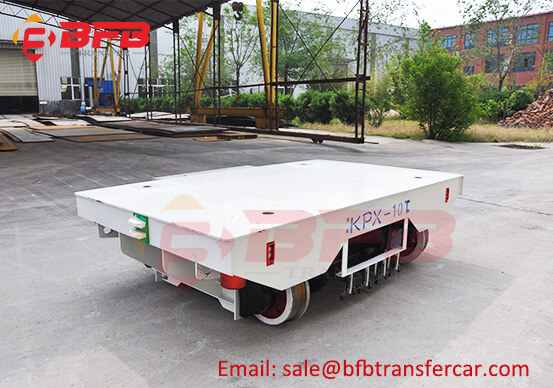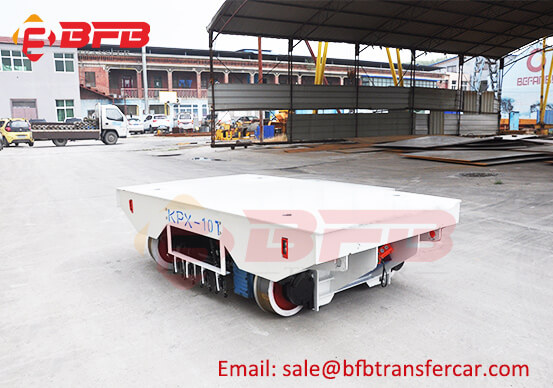 The battery rail guided vehicle can be used both indoors and outdoors, and the suitable ambient temperature is -30℃—70℃. The battery capacity is limited and the working time is limited. The working time can be extended by increasing the battery capacity according to the working intensity. Lead-acid batteries are industrial-specific. Its electrolyte is an aqueous solution of sulfuric acid, and its electrodes are composed of lead and lead oxides. They are used for battery-powered rail guided vehicles and are installed inside flat cars. The standard battery charging time is generally 6-8 hours, and it can be used continuously for 4-5 hours at full load after being fully charged. High reliability, easy maintenance, recyclable and cost saving. According to different use environment and work requirements, the capacity and performance of the battery can be customized.
The reducer is a K series gear reducer, with stable transmission, large bearing capacity, low noise, high energy saving, and small size to save space, large starting torque, frequent starting, suitable for small gauge electric rail guided vehicles, and convenient installation and maintenance .
The lead-acid battery is equipped with a dedicated switching power supply smart charger. The charging process is mainly divided into constant current and constant voltage charging, floating charging and equalizing charging. After the full charge is completed, there will be a light prompt and automatic power off, and an alarm function. The charger also has protections such as short circuit and open circuit, which can save electricity and can be charged quickly, without damage to the battery, and prolong the service life of the battery. Moreover, the charger is small in size and easy to move and portable.
Befanby can customized different type transfer cart on demands, welcome to contact us for more details.