PLC Custom 30 Tons Battery Rail Transfer Cart for Chemical Tank Handling
May 20, 2019
2 sets 30 ton battery rail transfer cart was delivered to our customers' site,which is used for chemical tank handling from outdoor to indoor. There are two pcs rails and these transfer carts need worked to different processing workshop. As per the requirement, the two ends of the rail transfer cart need to be kept at different heights, so that the tabletop will be inclined to play a role in waterproofing. What's more, the rail transfer cart will stop automatically when transport required position by plc control.
Technical Details:
1. Model: KPX
2. Power: Battery Powered
3. Capacity: 30 tons
4. Table Size: 6100*2500*500/310mm
5. Operation: Hand Pendant + Remote Control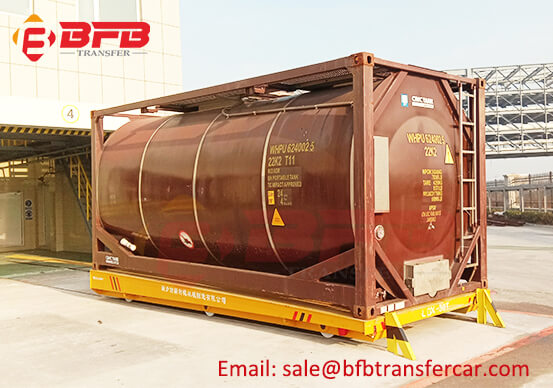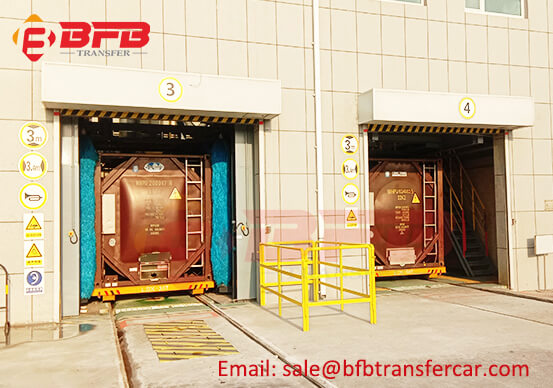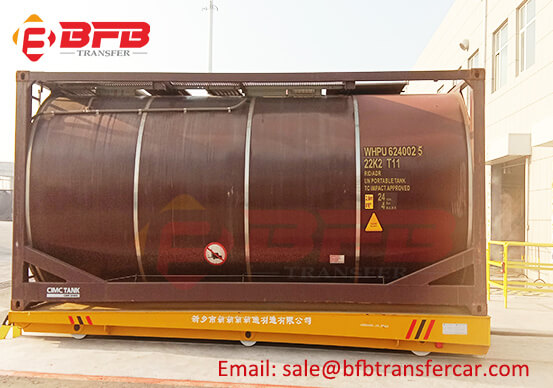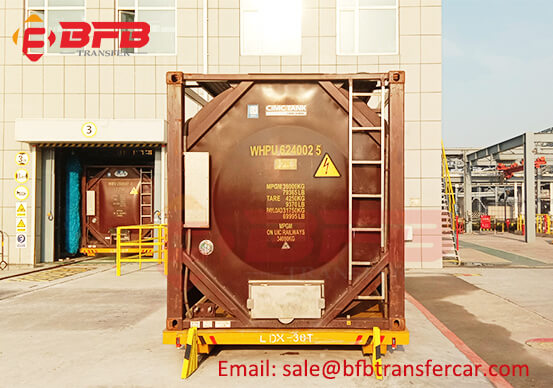 Shenyang *** Chemical Co., Ltd. is a new chemical material company operating globally. Relying on continuously innovative core technology, industrialized equipment and efficient operation mode, Shenyang provides customers with more competitive products and solutions. The company has always insisted on scientific and technological innovation as the first core competitiveness, and continued to optimize the industrial structure. Its business covers polyurethane, petrochemical, and fine chemicals industrial clusters. The industries served mainly include: living and home furnishing, sports and leisure, automobile transportation, construction industry, electrical and electronic, personal care and green energy.