PLC Cable Power Rail Motorised Cart 5ton Capacity For Robot Arm Transfer
February 07, 2021
2 sets rail motorised cart 5ton capacity was used in intelligent workshop assembly line for robot arm transfer and then Cooperated with the robotic arm to complete the required field operations. The running distance is 5m, the cable was placed one side of the rail cart and wrapped by the drag chain to protect the cable and prolong the lifetime of the cables. What's more, the plc system was designed to make the cart safer, there are two point to make the cart automatic stop to add the accuracy.
Technical Details:
1. Model:KPT
2. Capacity: 5 Ton
3. Power: Cable Powered
4. Table Size: 800*4500*300mm
5. Rail Type: P18
6. Operation: Hand Pendant + Remote Control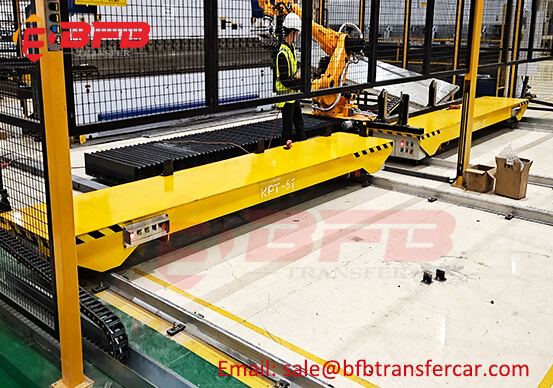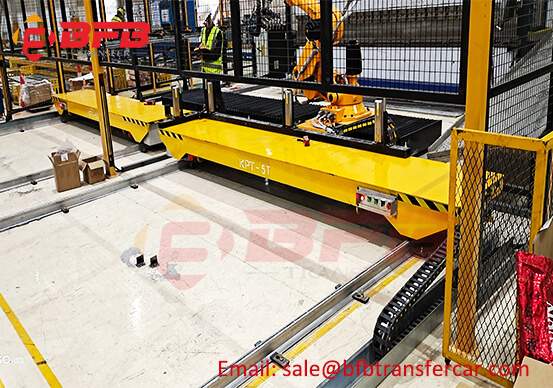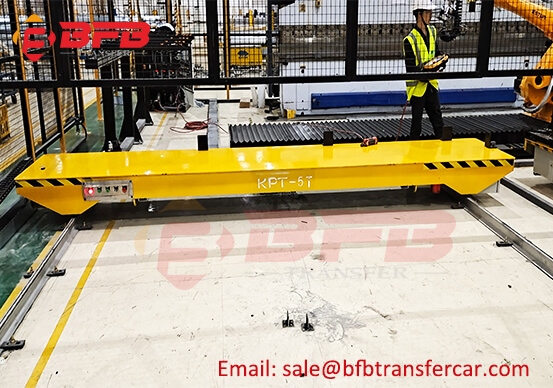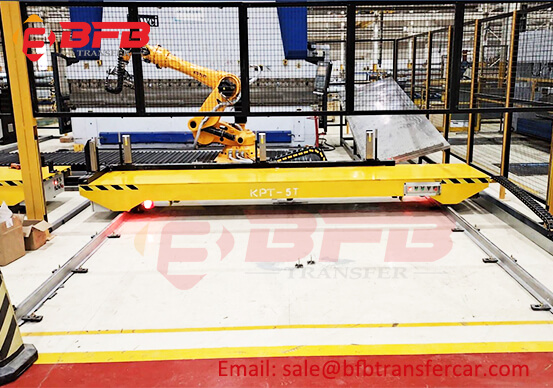 Option Attention
Cable power rail motorised cart is connected to the ground power supply, and it is introduced into the control box through the cable pulley and the traction wire rope, and then provides power to the YZ motor on the rail cart to drive the transfer cart to run. But the running distance can not be too long, generally can not exceed 50m, too long is easy to wind the cable.
But Befanby can provide economic and proper material handling solution once you tell us the site environment and use requirement.