India 35T Battery power Rail And Road Transfer Trolley Towing Equipment For Locomotive
February 05, 2021
The rail and road transfer trolley towing equipment is a kind of transportation tool for all kinds of rail carts. It is an intermittent and periodic working mode. Through the traction of the tractor, it can promptly and quickly damage the unpowered or damaged track on the track. The vehicle can be towed to the maintenance station in time, and the conversion of the wheels can be adjusted through the hydraulic system. The tractor can walk on the track and the ground, thereby ensuring that the tractor can tow other vehicles on different tracks, reducing manpower and Material resources.
Working Principle
The whole rail and road transfer trolley is assembled with a trackless cart and a rail car. In order to increase sufficient power, the rail car adopts rubber-coated wheels and adopts four-wheel drive. The conversion between the rail and road transfer trolley can be realized through the lifting system. There is a lifting assist device to prevent the table top from tilting. In order to ensure that a car is multi-purpose and matched with the train hook, the traction hook can be designed into different types, and the height can be adjusted to realize the docking with different traction hooks. The control methods include handle and remote control. The rail and road transfer trolley is equipped with a lifting device. The lifting device is The ones that can be moved can be pushed in when not in use, and pulled out when in use.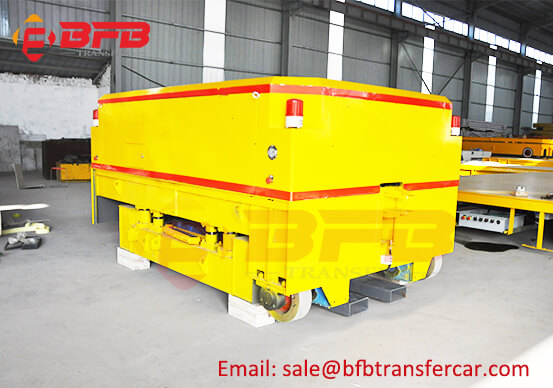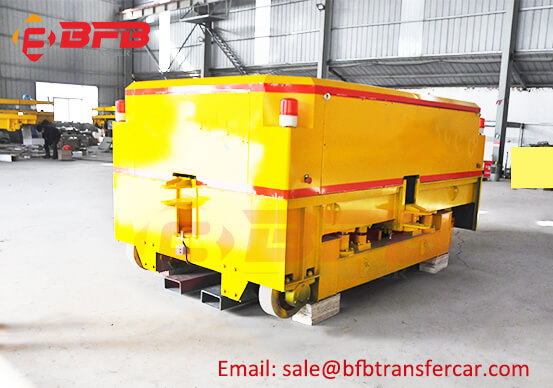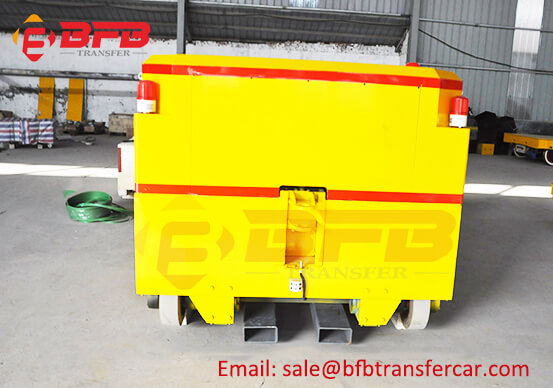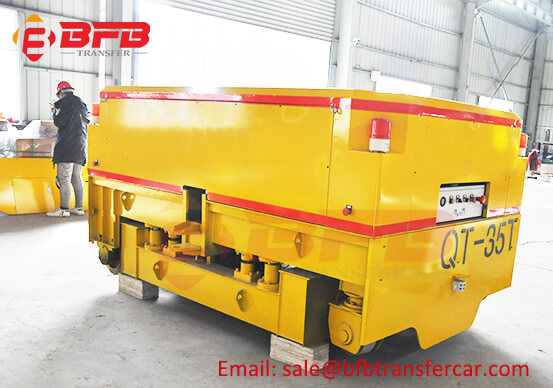 Our customer,India company is headquartered in Mumbai, India. It is led by a team of highly experienced bunch of professionals with more than 15 Years of experience in the Logistics Industry.
Welcome to contact us for more details and handling solution.
Technical Parameter:
1. Capacity: 35T
2. Table Size: 2800*1800*1500mm
3. Power: Battery