PLC Battery Power Rail Transfer Heavy Load Trolley 20T RGV For Coating Line
May 22, 2020
2 sets heavy load trolley 20t RGV was delivered to Jiangsu coating equipment company, which is the second order from our client since we begin to make cooperation. 2 sets 20t RGV is our customized heavy load trolley on site which is for used is transferring tank to the coating line. For the special function as follows compared with common battery power trolley:
1. Two groups of rail wheels to move on two different direction steel rails via hydraulic system
2. Anti - explosion Function. All electrical system will be protective.
3. RGV platform will lift 200mm
4. PLC System. It will automated stop moved to required point by plc control.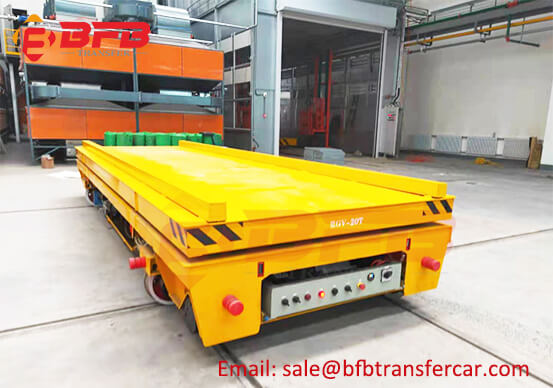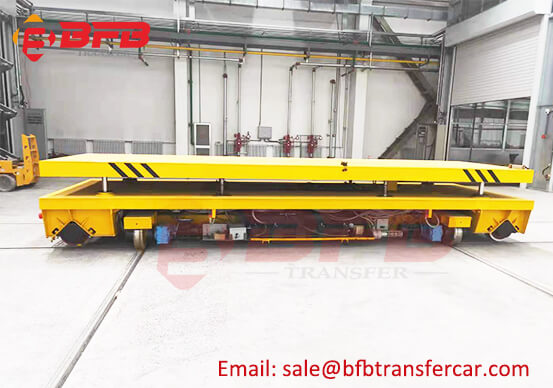 Technical Parameter
1. Model: RGV
2. Capacity: 20T
3. Power: Battery Powered
4. Table Size: 6000*2000*800mm
5. Lifting Height: 200mm
6. Rail Model: P38
7. Operation: Hand Pendant + Remote Control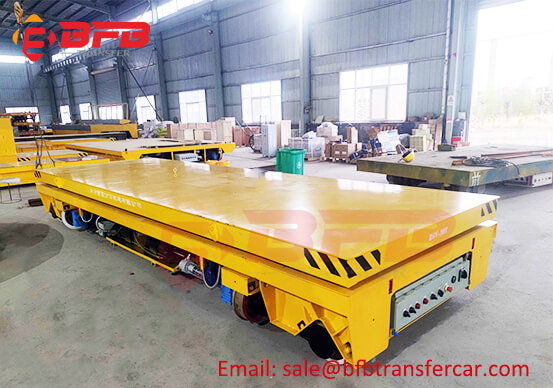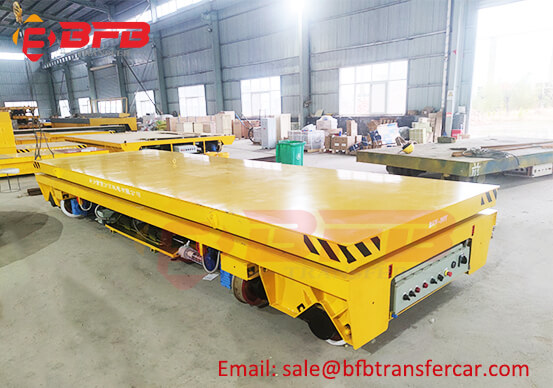 Jiangsu *** Coating Equipment Company, The leading products are industrial coating equipment, environmental protection equipment and dual-use equipment for both military and civilian use. It is a high-tech enterprise integrating R&D, design, manufacturing, sales, installation and after-sales service. The existing leading products are widely applicable to the supporting service needs of various national economic pillar industries such as automobiles, aerospace, military industry, nuclear power, wind power, construction machinery, and machine tool manufacturing.
Befanby can customized different function transfer cart from different fields. Welcome to inquiry us.