4 Ton Industrial Use Electric Material Transfer Car With Scissor Lifting Table For Foundry Industry
May 20, 2020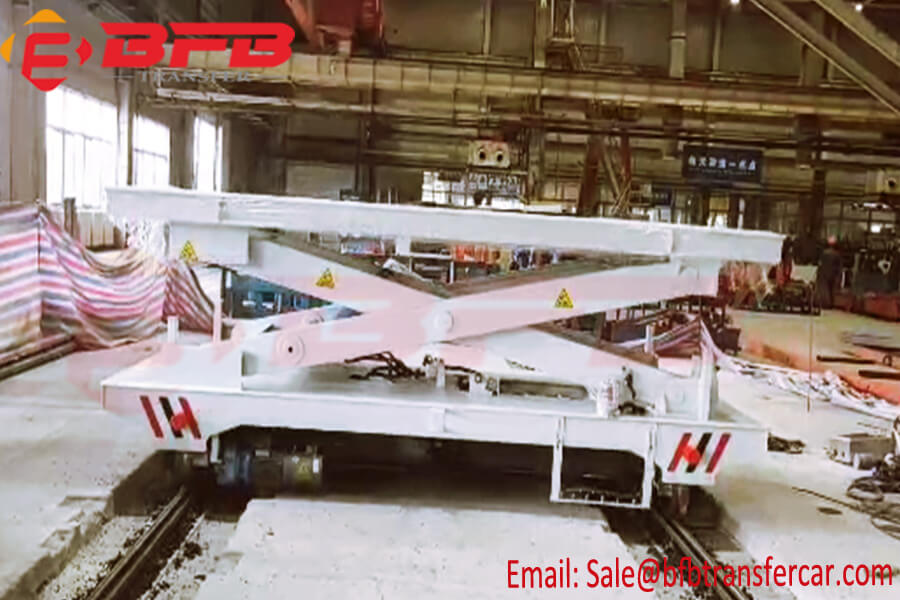 The electric material transfer car are used in foundry workshop for foundry parts transportation. Our customer' s company is a manufacturer for automatic welding robot with large manufacturing scale. BEFANBY material transfer cart is used with their equipment together with 500mm scissor lifting table.
About the power, low voltage rail, The material transfer car can drive on curved roads and circular roads. Appropriately increasing the number of step-down transformers can not be restricted by the running distance of the transfer car, which greatly facilitates the layout of the long area transportation.
Technical Parameter Of Industrial Use Electric Material Transfer Car:
1. Model: KPD
2. Power: Low voltage rail powered
3. Capacity: 4 Ton
4. Table Size: 1800*4000*1200mm
5. Lifting Height: 500mm
6. Application: Foundry industry, workshop, warehouse, outdoor, indoor, port, etc.
7. Rail Type: P18
8. Running Distance: 20m
9. Wheel Diameter: 300mm
10. Warranty: 2 Years