Motor Driven Battery 20T Wireless Transfer Cart On Rails
August 24, 2015
Beijing*** Company ordered 1 set KPX-20T motor driven wireless transfer cart from our BEFANBY company for transferring large power distribution cabinets.
The detailed technical parameters are as follows:
1. Load capacity: 20T
2. Table size: 8000*4000*550mm
3. Power supply: battery power supply
4. Inside distance of rail: 2500mm
5. Operation method: operation handle + wireless control
6. Running speed: 0-20m/min
7. Running length: 50m
8. Protective device: sound and light alarm light, sensor stop
9. Color: medium yellow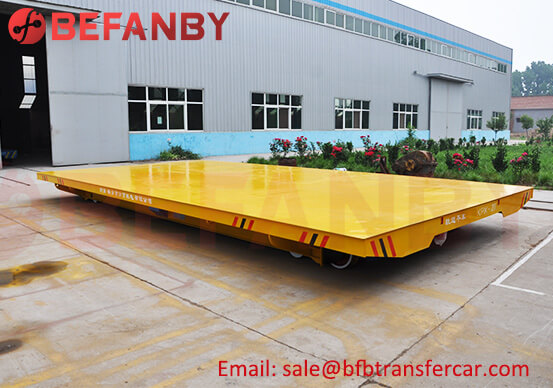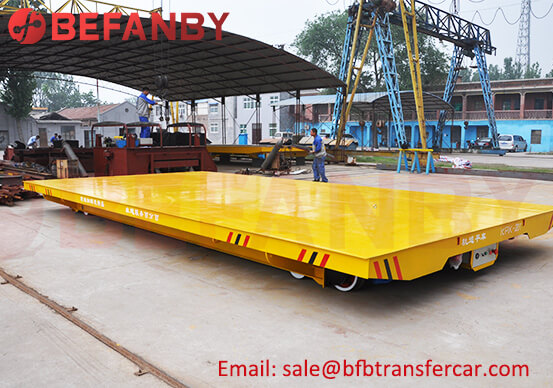 The company mainly produces product series such as medium and low voltage switches, distribution transformers, distribution automation, cable accessories, etc., which are used in distribution networks throughout the country, and in railways, metallurgy, petrochemicals, coal and other fields, as well as wind power, photovoltaics and other new energy construction.
The transfer cart on rails ordered this time is mainly used for new workshops, and large-volume heavy-duty workpieces such as large power distribution cabinets need to be transferred from the workshop to the outdoors for reprocessing and assembly. There is a horizontal crane running rail at the entrance of the existing factory building, which just crosses the running route of the electric rail transfer cart. Therefore, special attention should be paid to the processing of the intersecting rail when installing the track, so that the gantry crane and the rail transfer cart do not interfere with each other. In addition, the structural configuration of the transfer cart is also different from that of the conventional transfer cart, which ensures the smooth operation of the trolley when it crosses the cross rail. In the follow-up track installation process, it was found that the indoor and outdoor parts of the rail foundation made by the customer had a drop and formed a slope that was not conducive to the operation of the rail transfer cart. However, with the active cooperation of the customer, the infrastructure rectification was carried out according to our solution, and the transfer cart is running normally at present.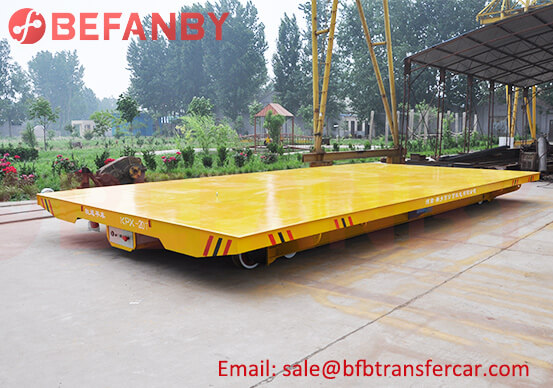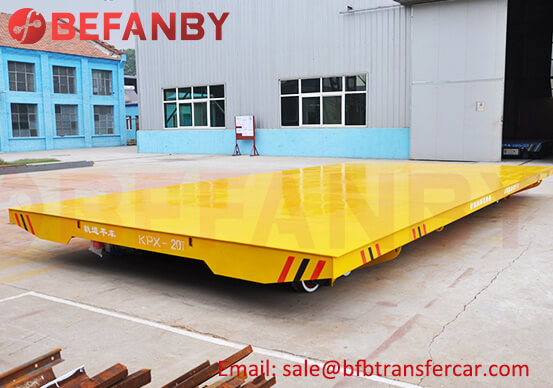 BEFANBY can customized different type transfer cart from all industries, welcome to contact us for more material handling solution.