Russia 20T Rail Electric Transfer Trolley For Low Temperature Move
July 09, 2014
The low-voltage rail power electric transfer trolley purchased by the Russian buyer this time is mainly used for the transfer from indoor to outdoor. Because the size of the workpiece is not fixed, and the workpiece is cylindrical, it can prevent the workpiece from rolling down due to inertial movement during transportation. Five 1-meter-high uprights are installed on each side of the machine, and these uprights can also be dismantled when transporting other large equipment. And because the lowest temperature of the working environment of the customer's geographical location reaches -40 ℃, in order to ensure the normal operation of the transfer trolley in the extreme low temperature environment, special heating and thermal insulation protection is made for the transfer trolley motor, reducer, vehicle control box and other electrical components. These protections can also be disassembled in non-extreme low temperature environments to ensure the normal heat dissipation of the transfer trolley.
Technical Parameter Of Electric Transfer Trolley
1. Model: KPD
2. Capacity: 20T
3. Qty: 2 Sets
4. Table Size: 6000*2100*500mm
5. Rail Inner Gauge: 1524mm
6. Running Distance: 150m/80m
7. Special Design: Low Temperature Protection
8. Operation: Hand Pendant + Remote Control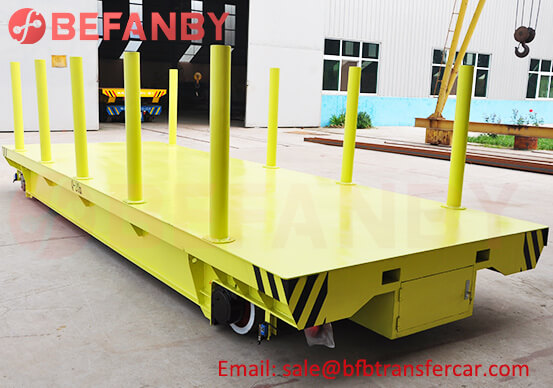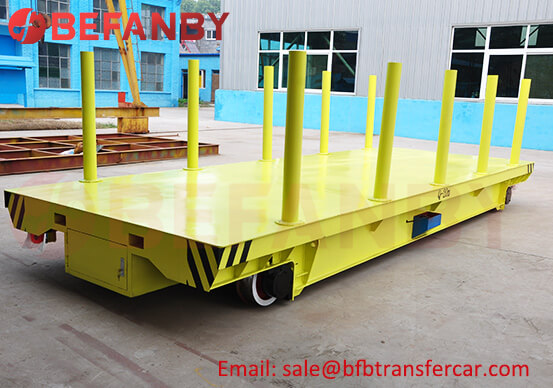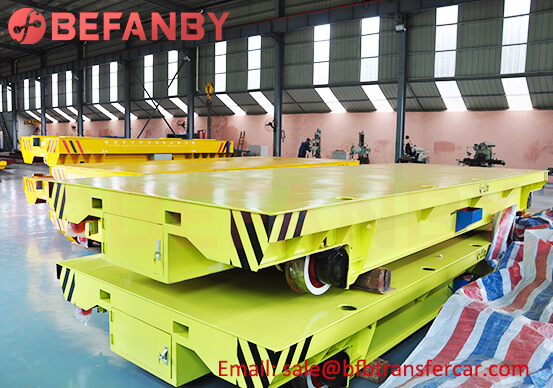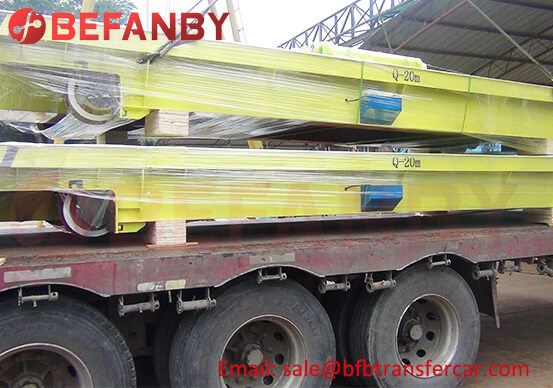 Before delivery, Russian clients came to our company for on-site inspection and put forward some rectification suggestions. Our technical and production personnel also actively cooperated with digging and perfecting, and took photos and videos for remote final acceptance. Customers gave our products and services a high degree of evaluation and recognition.
BEFANBY can customize different type transfer trolley on demand, welcome to contact us for more material handling solution.