ISO Battery Power 3.5T Railroad Rail Transport Trolley For Steel Roller Transfer
August 07, 2020
In the process of material handling in the workshop, the crane often fails to achieve the ideal handling effect. It is necessary to use an electric rail transport trolley with a crane to more effectively move the workpiece to the required destination. In particular, the battery type rail transport trolley, free from the shackles of the line, uses a remote control to greatly reduce the labor cost. It is a popular product in the workshop at this stage, which greatly improves the efficiency of the workshop. It is the best solution for factory handling.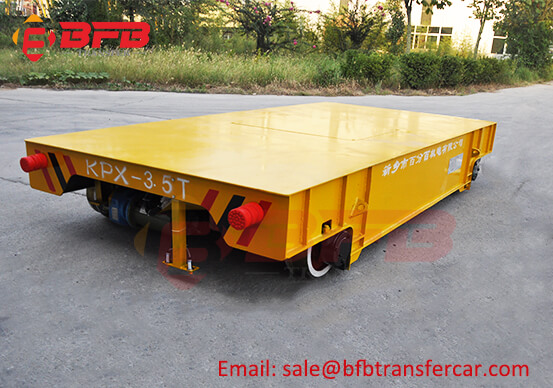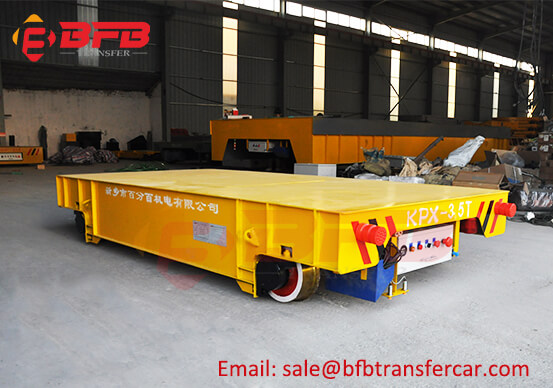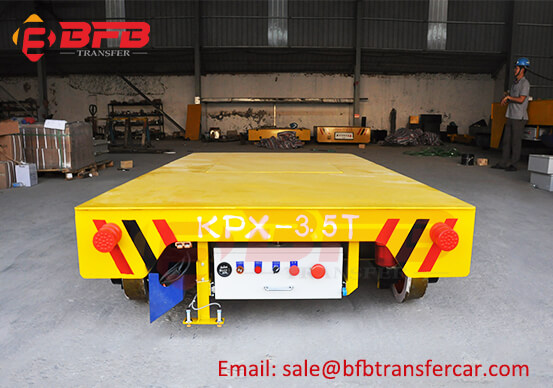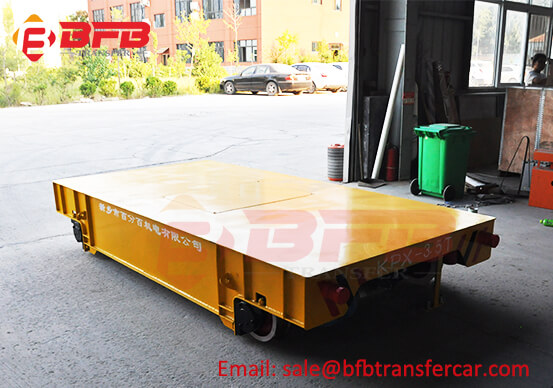 Our customer purchase 1 set rail transfer trolley for their machining workshop, the transport trolley is for handling steel rollers, after processing, the steel rollers will be transfer to another working line by rail road. The transport trolley worked about 2 hours one day, so it is enough for the battery electricity volume.
Shenyang *** Company, The company's business scope includes lathes, CNC lathes, turning and milling composites, ordinary milling machines, vertical machining centers, horizontal machining centers, gantry machining centers, high-speed machining centers, CNC boring machines, horizontal milling and boring machines, vertical drilling machines, CNC drilling machines, and shaking Production, processing and sales of series products such as arm drilling machines.
Technical Parameter of Rail Transport Trolley:
1. Model: KPX
2. Capacity: 3.5T
3. Table Size: 3000*1500*500mm
4. Power: Battery powered
5. Running Speed: 0-20m/min
6. Rail Type: P18
7. Warranty: 24 months
Befanby can customized different type transfer trolley from different industry, welcome to contact with us for more details.