Workshop 3 Ton Battery Powered Transfer Cart Without Track With Gray Color
August 09, 2020
The battery powered transfer cart does not need a track and can be used to move forward and backward on a smooth road. At present, with the continuous progress and development of various industries, the demand for material transfer cart in factories is also increasing. In addition, many companies with higher automation have more and more diversified requirements for transfer cart, especially more Long-distance transshipment and transportation are more flexible. There is no need to vacate the running route of the transfer cart, and the problem of laying tracks on a large scale is eliminated. In response to these needs, trackless flat cars have become more and more popular products for workshop handling.
1 set 3 ton battery powered transfer cart without track was delivered to Jiangsu province, the table size and capacity was customized on demand, without tracked limitation, the transfer cart can move anywhere by remote control. About the color, befanby can customized colors on requirement, such as yellow, gray, green, red, blue, etc..
Welcome to contact with us for more details.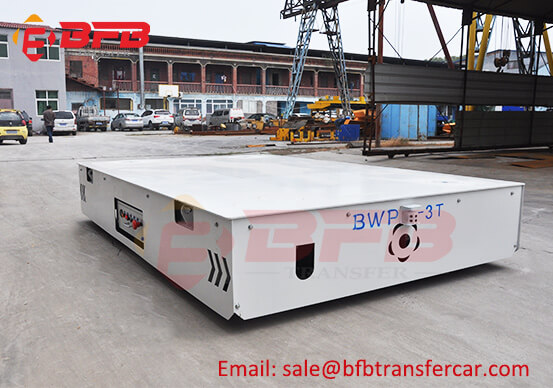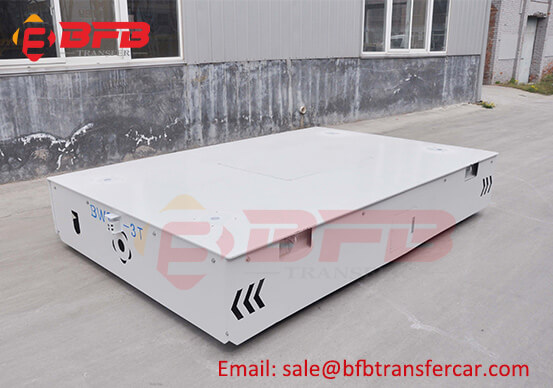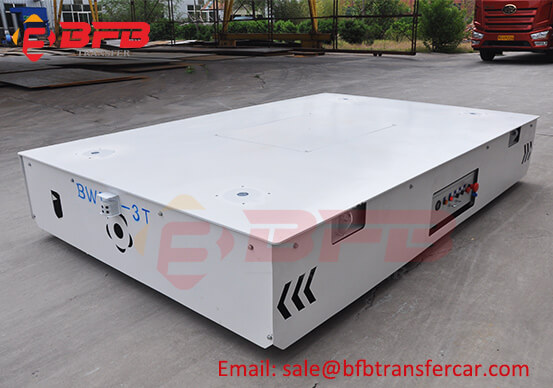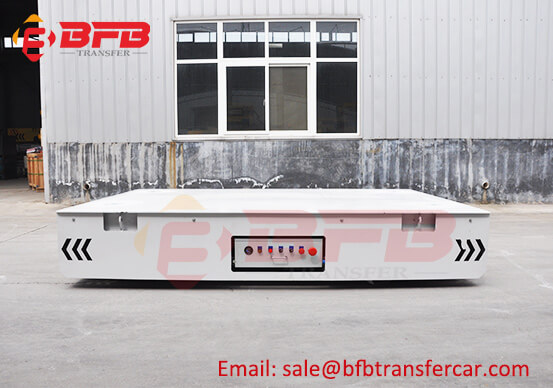 Technical Details:
Model: BWP
Power: Battery powered
Capacity: 3 ton
Table Size: 3000*2000*500mm
Running Speed: 0 - 20m/min
Operation Type: Hand Pendant + Remote Control