Forklift Push 15T Material Transfer Flat Platform Cart For Manufacturing Workshop
August 07, 2020
1 set 15 ton no power material transfer flat platform cart was manufactured well. Our customer looking for a no power transfer cart for their manufacturing workshop fabricated parts handling, the transfer cart was pushed by forklift by the towing bar. The kinds of transfer cart can not only reduce the cost but also promote the working efficiency that the transfer cart can be transported 15 ton prefabs.
Xin *** Technology company was established in 2017 with a registered capital of 100 million yuan and a total project investment of 2 billion yuan. Covering an area of 440 acres, there are three production lines of prefabricated PC components, imitation stone permeable bricks, and commercial concrete. In the future, the company will build a modernized multi-products such as prefabricated PC components, imitation stone permeable bricks, commercial concrete, prefabricated steel structures, lightweight partition panels, etc., integrating design and development, production, transportation, installation, and service. Prefabricated building green industry base.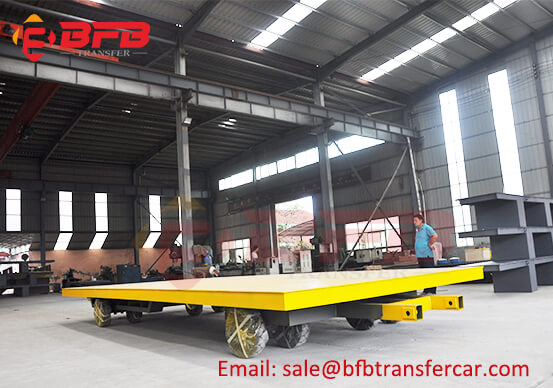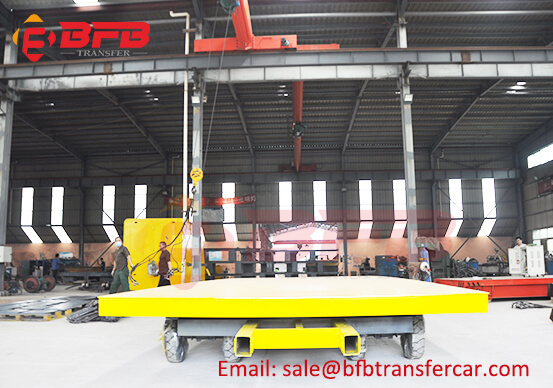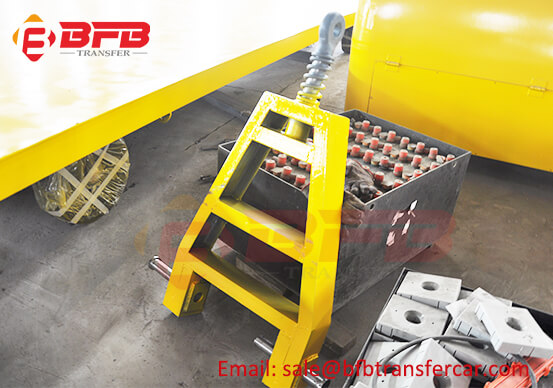 Technical Parameter of transfer platform cart
1. Model: BWT
2. Capacity: 15T
3. Power: No Power
4. Table Size: 7000*3200*700mm
Befanby can customized different type transfer carts, welcome to contact with us for more details.