Heavy Duty Electric Platform Carrying Capacity 10-15 Tons Moving On Rails For Railway Towing Indonesia
April 20, 2018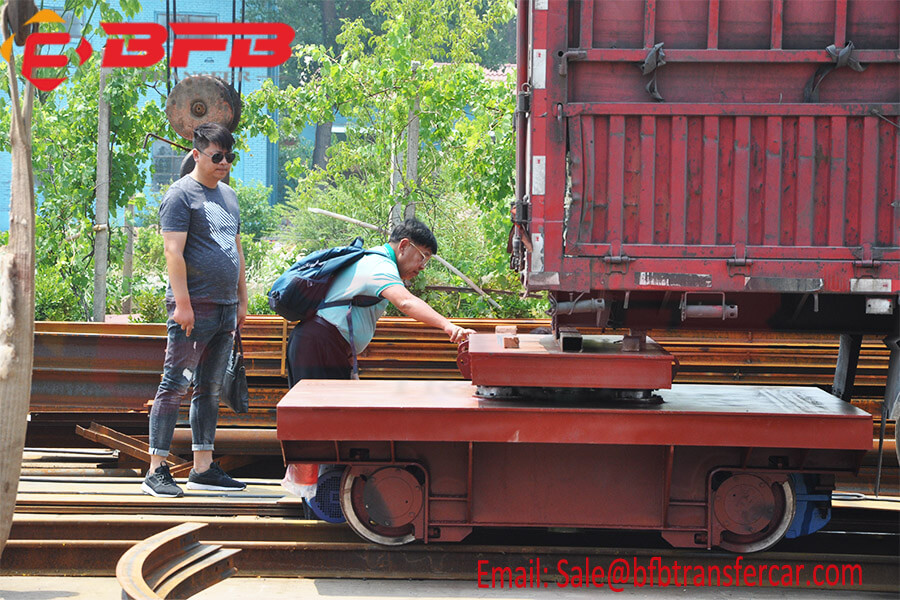 2 sets 12 ton heavy duty electric platform has been delivered to customers'site from Indonesia, our customers use the heavy duty electric platform to towing the truck trailer on both sides, the electric platform has to meet the demand of go forward, back ward, lifting, etc.
As per the using frequency and running distance, the battery powered are suggested without cable, which makes the electric rail platform more freely running on the rails.
Advantage of Battery type heavy duty electric platform running on rails
1. carrying on hardened ground without obstacles
2. Intelligent charging, automatic stop after charging
3. Sound and light alarm lights, turn signals, power indicator.
4.Stop automatically when pedestrian or obstacle is detected
5. The structural parts are made of Q235B rolled steel plate, 1.5 times load design and 1.25 times load test
6. Emergency stop button
7. With conventional electrical protection: over current, over voltage, under voltage, short circuit, overheating, grounding, leakage and other protective devices
8. Automatic tracking, automatic parking
Technical Parameter of Heavy duty electric platform carrying capacity 10-15 tons:
1. Power: Battery Powered
2. Capacity: 12 tons
3. Table Size: 2800*1500*550mm
4. Motor: DC Motor, electric control system
5. Function: Hydraulic lifting system
6. Wheel Material: ZG55
7. Color: Red, Orange, Green,Gray, Blue, Optional Color
Befanby can customize different type transfer cart on demand, welcome to contact with us for more details.