15T Light Duty Battery Operate Travel Cart Moved On Rails Indoor
April 16, 2018
In various industrial and non-industrial enterprises, it is inevitable that factories and factories and inside factories often face the work of cargo transportation, and if these tasks are assisted by advanced professional transportation tools, not only can the work efficiency be doubled Thereby, the cost is greatly saved, and the life safety of the staff and the integrity of the transported goods can be guaranteed. The battery operate travel cart is the perfect transportation tool that can meet the above requirements.
The battery operate travel cart is a track-type transportation vehicle. Because its operating system is in a safe and low-voltage environment, it can ensure the life safety of the operator and does not require high technical level of the operator. The transportation track does not need to be insulated, so that the track construction is convenient and the cost is low. The operation of the battery operate travel cart is also very flexible. It can not only travel on bends and forks, but also has an unlimited travel distance, which will further expand its working range.
Battery operate travel cart is the most powerful tool for efficient and safe transportation. It has a long service life, favorable price, and environmental protection. It is a highly cost-effective transportation tool. It is a good choice for heavy industry, light industry, ports, and many industrial enterprises.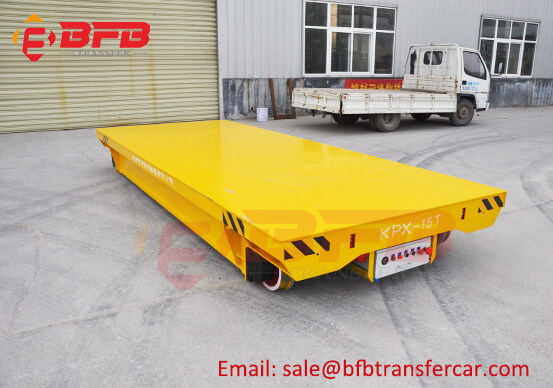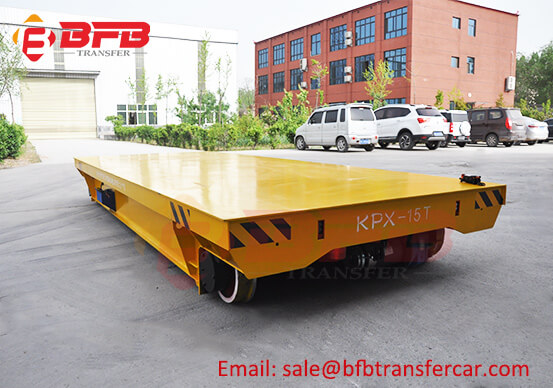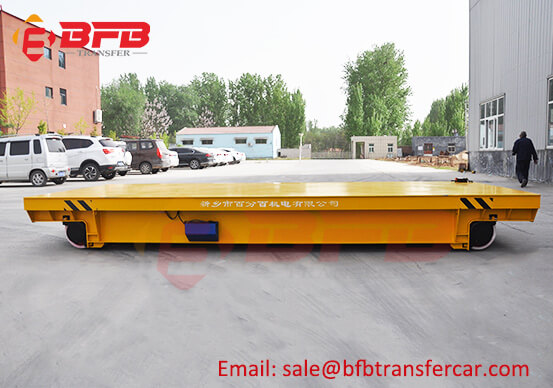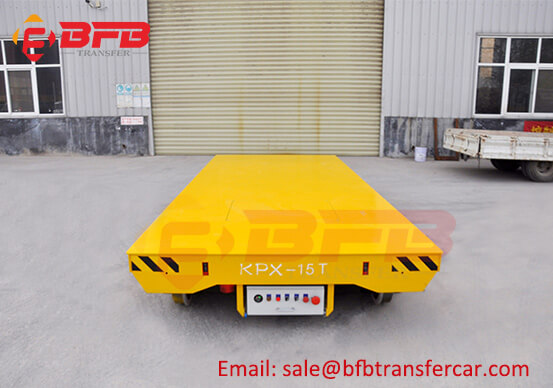 Technical Details:
1. Model: KPX
2. Power: Battery Operate
3. Weight: 15T
4. Table Size: 5000*2000*550mm
5. Rail Type: P24
6. Operation: Hand Pendant + Remote Control
Befanby can customized different type transfer cart on demands, welcome to contact with us for more details.