Explosion Proof Rail Type Transfer Car Trolley 15 Ton 12T For Spray Painting Workshop
September 18, 2020
Our customer purchase the 5 sets rail type transfer car working on the spray painting workshop, 2 sets rail type transfer car is powered by sliding wire, the others are battery powered with special table design. The rail type transfer trolley have to be explosion proof due to bad working environment. And according to the working site, the rail type transfer car need to realize traverser function that there are two transfer cart to realize the whole working line. One cart running on the pit to move the second car to required place and then the second transfer trolley handle the structural member enter to the spray painting shop to help painting.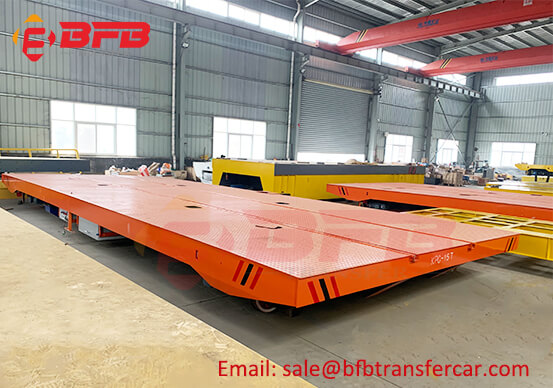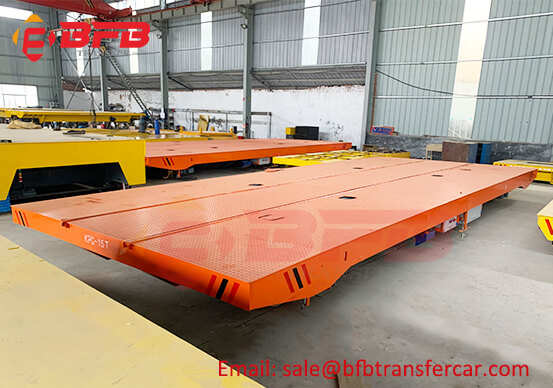 Hubei *** Engineering Co., Ltd. specializes in the development, production and operation of various non-standard equipment; the main products are environmentally friendly sandblasting (pill) room, painting room, drying room, putty polishing room, smoke and dust purification equipment, Special gas purification equipment and other products are widely used in railway locomotives, aerospace, ordnance industry, heavy processing, shipbuilding, engineering machinery, special vehicles and other industries. Hope make a longer cooperation with our client friends.
Technical Parameter of the Rail Type Transfer Car:
1. Model: KPC
2. Power: Sliding Wire
3. Capacity: 15 Ton
4. Table Size: 10000*4000*653mm
5. Running Speed: 3-30 m / min
6. Control: Pendant Push And Remote Control
7. Warning Signal : Front / Rear Alarm with Horn
Technical Parameter of the Rail Type Transfer Trolley:
1. Model: KPX
2. Power: Battery
3. Capacity: 12 Ton
4. Table Size: 7000*1000*530mm
5. Rail Type: P24
BEFANY is a famous manufacturing company insisted on material handling equipment, Free provide technical solution to you once contact us. Looking forward to further communication with you.