15kg Light Automatic Battery Rail Transfer Trolley RGV For Detecting Instrument Handling
September 17, 2020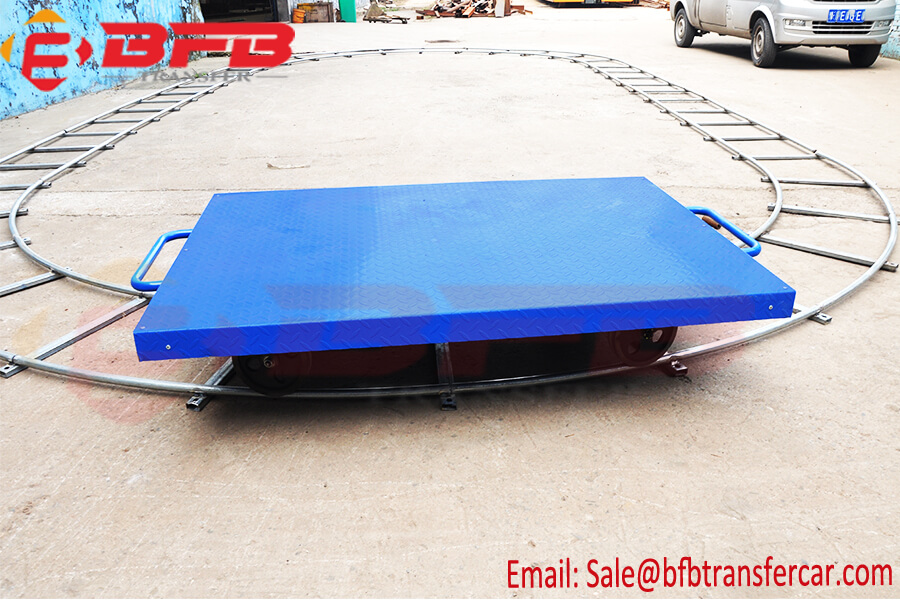 The *** university purchased 1 unit 15kg battery rail transfer trolley, which is used for detecting instrument handling in the lab. As per customers' requirement, the transfer trolley need to run on the c rails, the turning radius is 250mm. Due to small table with small space, the lithium battery was installed on the transfer trolley.Compared with our common rail transfer trolley, the circular tube was chosen to be rails to help the transfer trolley move.
BEFANBY factory is a professional manufacturer and exporter of material handling solution, we can customized different type transfer trolley for different occasions, such as rail transfer trolley, trackless transfer trolley, electric transfer trolley, manual transfer trolley, turning transfer trolley, lifting transfer trolley etc..
Telling us your working site, befanby can customize proper solution to you.
Technical Parameter of battery rail transfer trolley:
1. Model: KPX
2. Power: Battery powered
3. Capacity: 15kg
4. Table Size: 1500*1000*350mm
5. Running Speed: 0-20m/min
6. Wheel Dia.: 200mm
7. Color: Blue, customers' requirement
8. Operation Type: Hand Pendant + Remote Control
9. Warranty: 2 years
10. Rails: Circular Tube
Welcome to contact with us for more material handling solution.