V Frame Electric Rail Mounted Trolley 12 Ton For Aluminum Coil Transfer
September 22, 2020
The third order from our customer for their one of assembly line, considering the high efficient using environment, the low voltage rail powered rail mounted trolley was recommended to meet the demand.
About the aluminum coil electric rail mounted trolley is a transfer tool widely used in the production line of the cold and hot rolled aluminum workshop. Its performance directly affects the work efficiency and the safety of the production personnel. Because the aluminum coil is heavy equipment and easy to roll, it is Safety issues must be considered during transportation. In traditional transportation, guardrails or ropes are often used, or directly transported with lifting equipment, but these transportation methods bring great safety hazards to personnel, and efficiency Lower.
In accordance with this situation and customer requirements, the R&D team of Xinxiang Hundred Percent Electrical And Mechanical Co., Ltd. has developed a steel coil cross car. The coil rail mounted trolley is driven by a DC motor and starts smoothly. The body adopts box beams. The structure is not easy to deform. The wheels are corner box wheels, which run smoothly and are easy to maintain. The reducer is F or K series reducer, which has low operating noise. The tabletop adopts a detachable V-row frame structure, which can hold the aluminum coil firmly. It is fixed on the car body to realize safe transportation. The V-frame adopts an adjustable type to meet the transportation needs of different aluminum coil diameters.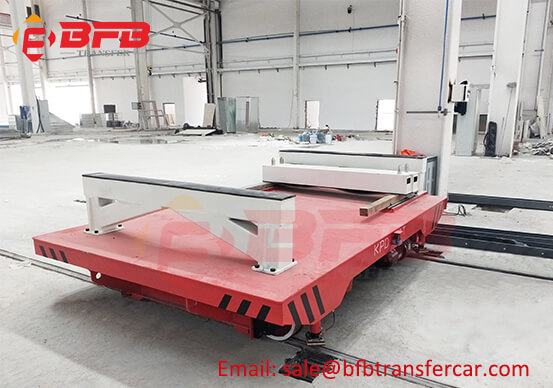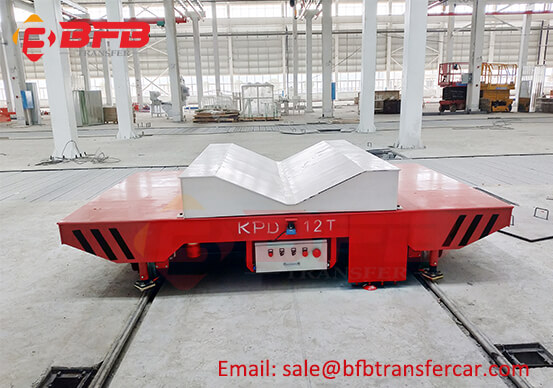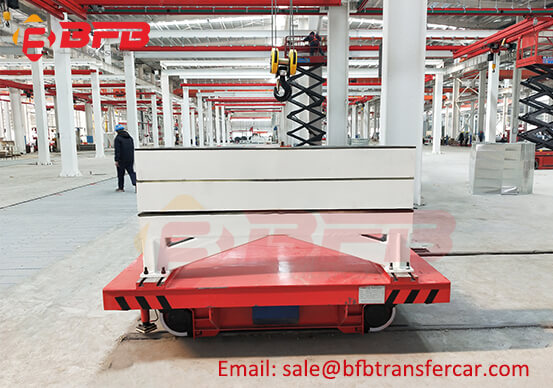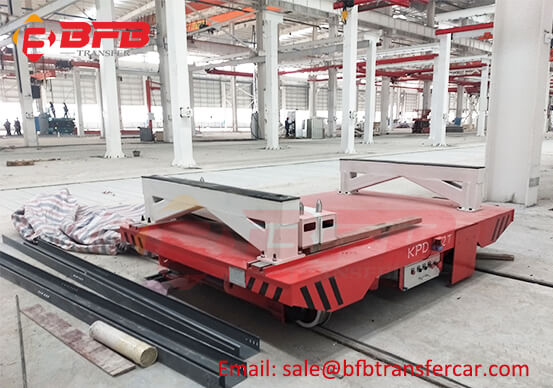 Technical Parameter of Rail Mounted Trolley
1. Power: Low voltage rail Power
2. Capacity: 12t
3. Table Size: 3000*2500*900mm
4. Running Distance: 8m
5. Rail Type: P24
6. Operation: Hand Pendant + Remote Control