Chile Industrial Battery Transfer Car 10t Trackless For Wood Panels
July 20, 2022
1 set industrial battery transfer car will be exported to Chile, which is our first wonderful cooperation.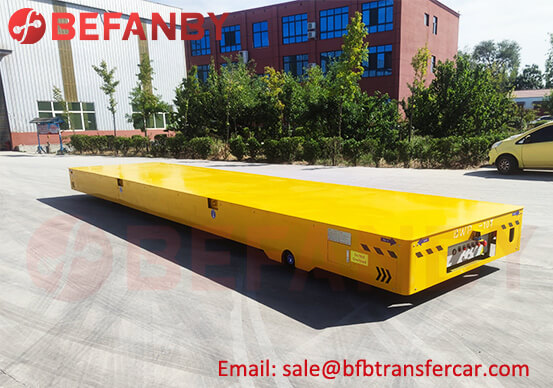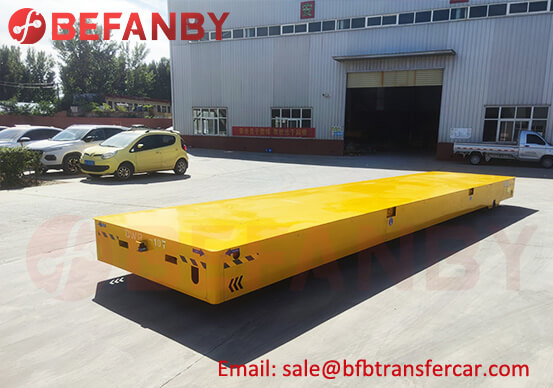 The inquiry as follows:
Hello, we have a inquiry about BWP Industrial Battery Transfer Car 10t or alternative 15t Trackless for mining service
Dimension: L = 2.300 mm or superior W = 2.000 mm H = 500 mm or your standard.
Operation: Hand pendant & remote control.
Include all accessories, sound & light alarm, warning light, battery, battery charge, etc.
Travel distance or operation : 100 m
Speed – 0 – 20 m/min.
Material to be transported:
Wood panels
Length: 13.5m
Wide: 3.5m
Thickness: 300 mm (0,3m)
overall panel weight: 7.000 kg (7t)
the density is even throughout the volume, its center of gravity is very similar to its geometric center.
As per our confirmation about the working site again and again, our standard trackless transfer cart can meet the demand and we have exported for many times with rich experience.
Finally the solution as following:
Model: BWP
Capacity: 10 Tons
Table Size: 9000*2000*650mm
Power: Battery powered
Operation: Hand Pendant + Remote Control
Charger: Intelligent Charger
Sea Transporting Mode: LCL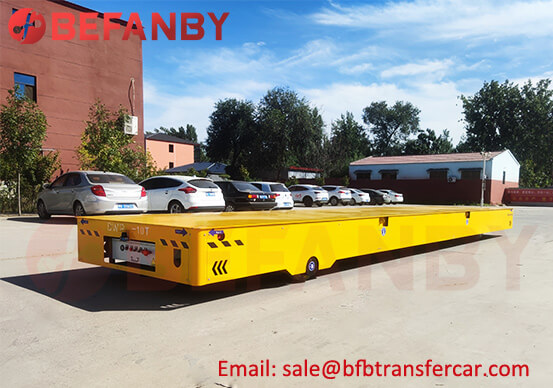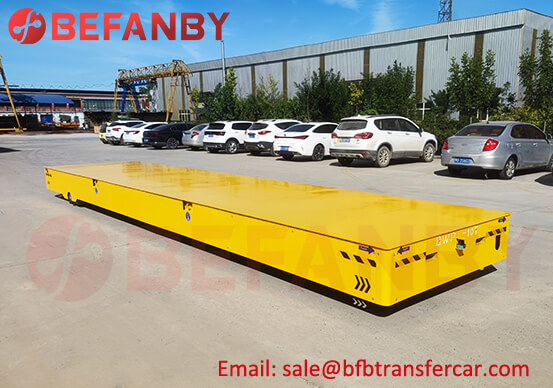 More importantly, Thank you for your reliance for BEFANBY products and service,and looking forward to our further cooperation.
BEFANBY can customized different transfer cart on demand, welcome ton contact us for more material handling solutions.