Anti-explosion 20T Automatic Heavy Duty Transporters For Military Factory
July 25, 2022
1 set 20T automatic heavy duty transporter has been delivered to our customer from Hubei, China. It has worked well in their factory.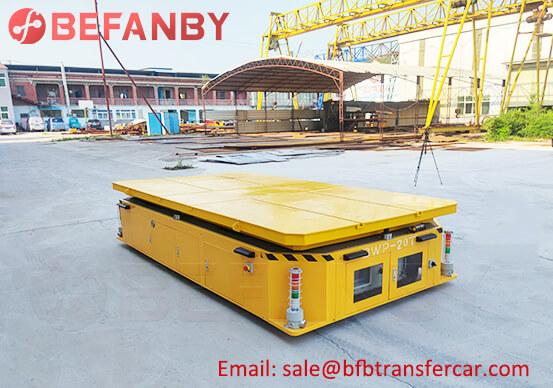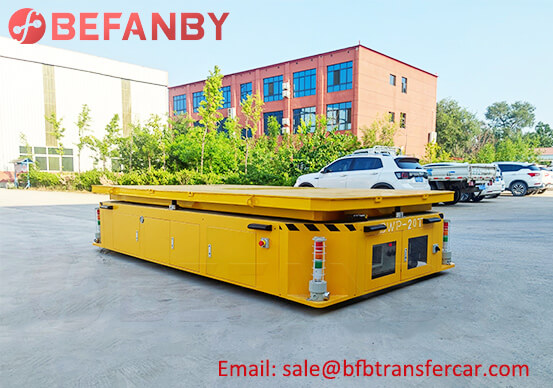 As per their inquiry: They want to customized 1 set transporter which should meet the demand, firstly, the transporter should worked in the explosive environment; secondly, the transporter can realize multi-directional movement; thirdly, the transporter should lift our equipment for 20mm; Fourthly, the transporter should move on the cement floor.
After confirmed their demands, we make a satisfying handling solution to them. And we have made many times for these similar solution and this industry.
***company is a large state-owned aerospace enterprise, which undertakes the development and production tasks of several national aerospace models and commercial aerospace engines. And research and development, batch production capacity.
Technical Parameter
1. Model: BWP
2.Capacity: 20T
3. Table Size: 3800*2000*800mm
4. Lifting Height: 20mm
5. Power: Battery Powered
6.Wheel Type: Steering Wheel
7. Function: anti-explosion, vertical and horizontal movement, lifting
8.Operation: Hand Pendant + Remote Control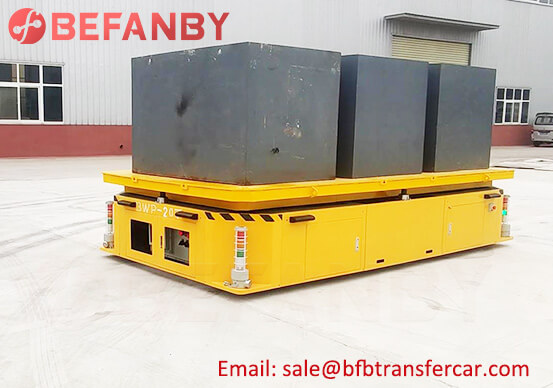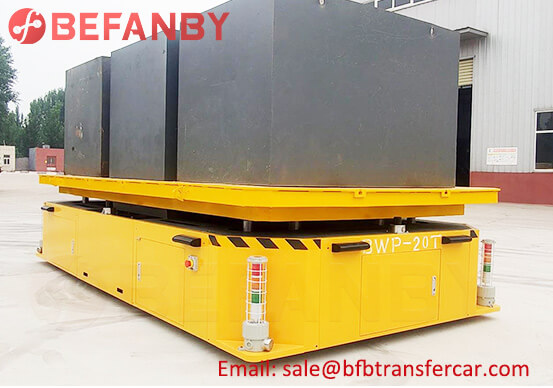 This video showing the factory test before delivery. Before delivery, BEFABY will conduct multiple checks on the product and test the product function to ensure that the product can be delivered to the customer in good condition.
BEFANBY can customized different type transfer cart on demand.
Just one minutes to send inquiry to us, BEFANBY has help you well to get your economic handling solution and quotation despite whether further cooperation or not.