Cable Power 1T RGV Motorized Platform Cart With Automatic Roller
November 30, 2021
In September 2021, a customer in Shanghai ordered 7 sets RGV-1t motorized platform carts. The customer conducted a comprehensive inspection of our factory at the end of August and successfully signed the contract in mid-September.
The customer is a robot manufacturing and production enterprise. The main purpose of purchasing rgv is to connect with the workshop production line. The roller conveyor is added to the table and the workshop equipment conveyor is kept flush to achieve perfect docking and transfer.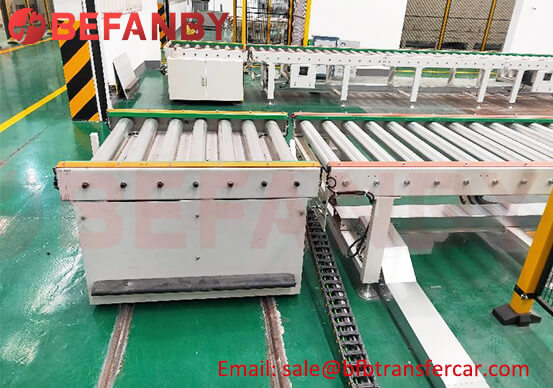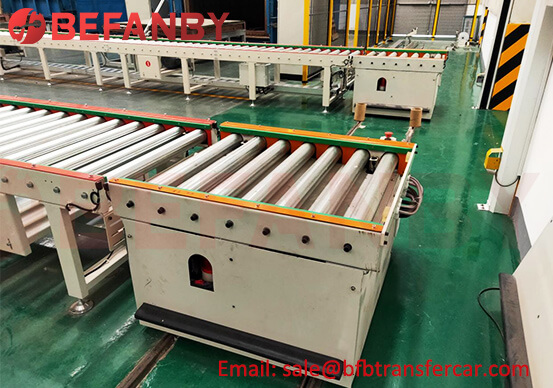 The relevant parameters of RGV-1T are as follows:
1. Model: RGV-1T
2. Table size: 916*916*650mm, 1000*916*650mm
3. Power supply mode: Mobile cable power supply
4. Operation mode: PLC + Wireless remote control
5. Running lengths: 4m, 10m, 5m, 15m, etc.
6. Running speed: 0-15m/min
7. Color: RAL grey white + RAL traffic orange
9. Specially Customization: add an encoder (absolute value) to the motor, and install a roller on the table.
10. Application: docking with conveyor belt for transfer
11. Safety protection: safety touch
At present, the motorized platform cart has been installed and debugged at the customer's site.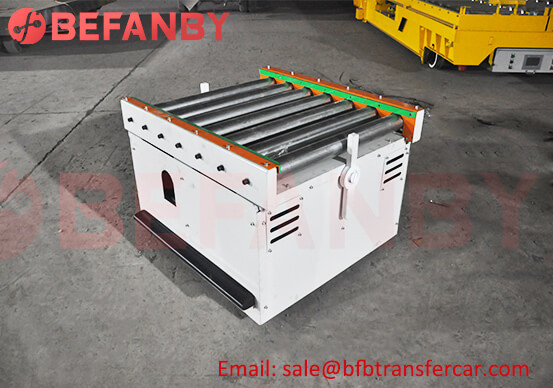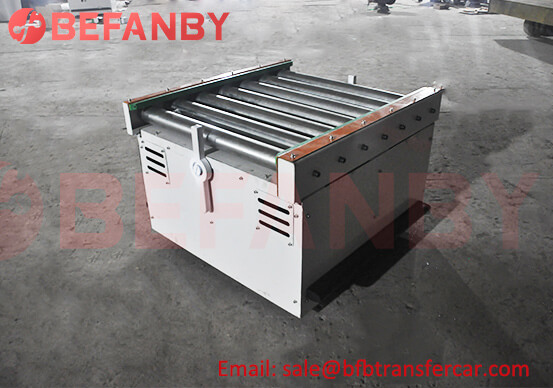 Befanby can customized different motorized platform cart on demand, welcome to contact us for more material handling solution.