300 Ton Railway And Road Tow Tractor For Train Maintenance
November 02, 2021
From our customers second order, they ordered 1 set 300 ton railway and road tow tractor for trains maintaining.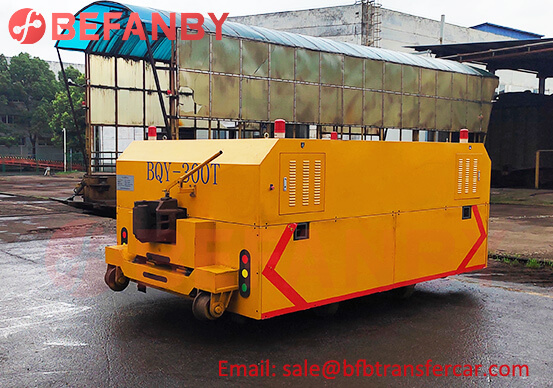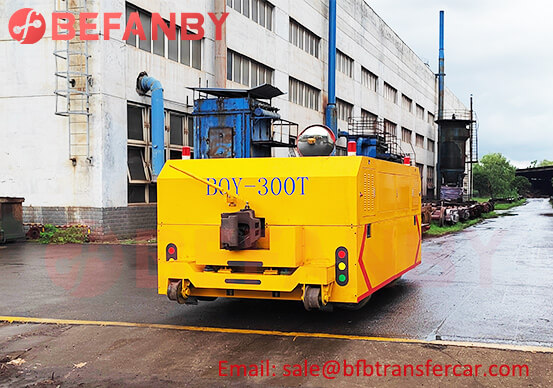 Design Concept
Railway and road tow tractor products are widely used in railway supply lines such as electric power, metallurgy, chemical industry, building materials, ports, logistics and small freight yards, as well as production and construction of railway stations, locomotive depots, bullet train depots, subways and engineering bureaus The unit replaces the traditional traction method in the past, and the brand-new design concept has amazed some users, and the value for money is excellent.
The whole tractor is assembled from a trackless car and a rail car. In order to increase enough power, the trackless transfer cart uses rubberized wheels and four-wheel drive. The conversion of the existing rail transfer cart and the trackless transfer cart can be realized through the lifting system. , and has a lifting auxiliary device to prevent the table from tilting. In order to ensure that one car is multi-purpose and matched with the train, the towing hook is designed as a non-passing type, and the height can be adjusted to realize docking with different towing hooks of the train. There are two control methods: handle and remote control. The car is equipped with a lifting device, and the lifting device is also movable. When not in use, it can be pushed in and pulled out when in use.
Technical Parameter
1. Model: BQY
2. Capacity:300T
3. Table Size: 4000*2000mm
4. Power: Battery Powered
5. Wheel: PU Wheel And Rail Wheel
6. Operation: Hand Pendant + Remote Control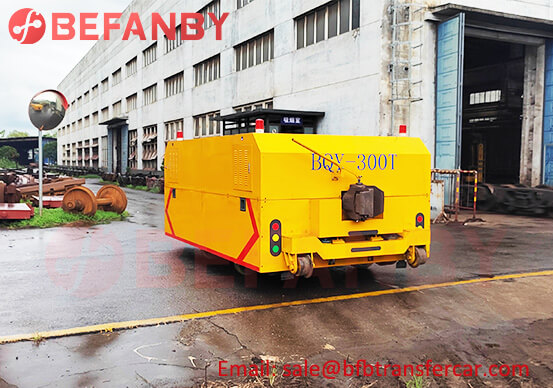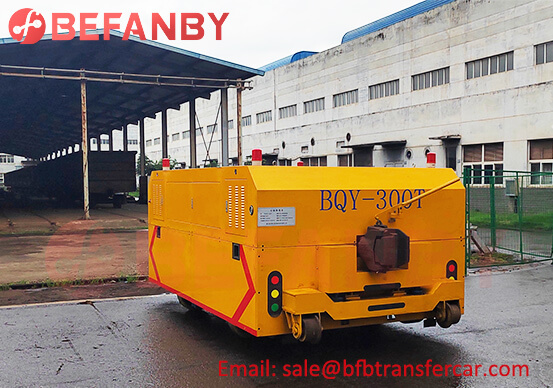 Video
BEFANBY can customized different type material handling equipment on demand.
Just one minutes to send inquiry to us, BEFANBY has help you well to get your economic handling solution and quotation despite whether further cooperation or not.