Battery Power Electric Industrial Trolleys With Wheels For Transporting 10 Ton Pipe
March 02, 2019
2 sets battery power electric industrial trolleys was delivered to Xinjiang for transporting pipes, the capacity was required 10 ton, the electric trolleys will move on epoxy floor level so that the polyurethane can meet the demand absolutely. Compared the standard electric trolleys, Columns and anti-rolling grooves are installed on the tabletop to protect the pipe while transporting.
The electric industrial trolleys, also named trackless transfer cart, steerable transfer trolley, it is powered by battery, which can realize turning freely with 360 degree, at the same time, it can also keep driving in a straight line. So it largely promote working efficiency and it can reach everywhere the crane cannot.
Befanby can make customization on required function including rails or no rails, electric type or manual type.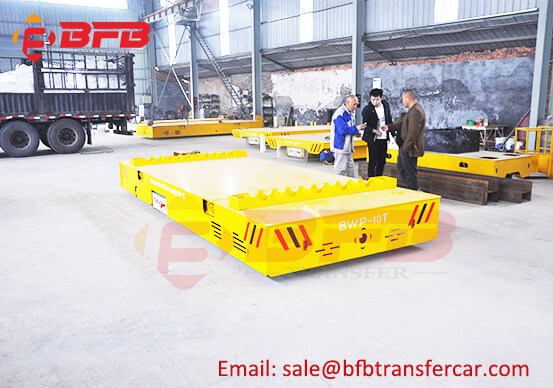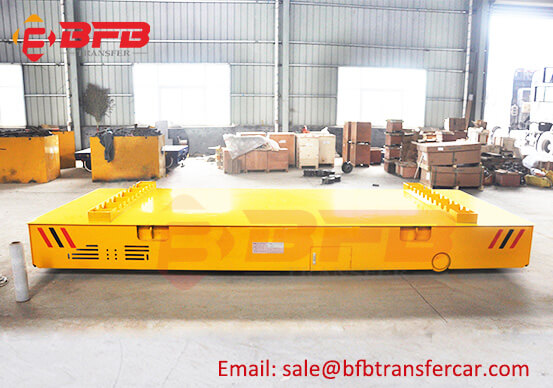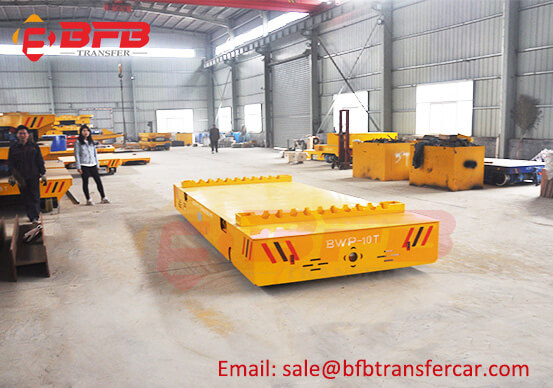 Technical Parameter of Electric Industrial Trolleys
1. Model: BWP
2. Power: Battery
3. Capacity:10T
4. Table Size: 5000*2000*550
5. Wheel Material: ZG55+Polyurethane
6. Operation Type: Hand Pendant + Remote Control
7. Warranty: 2 years
Welcome to contact us for more material handling solutions