Battery Power 3 Ton Material Transport Vehicles On Rails For NDT Room Transfer
February 19, 2019
2 set 3 ton material transport vehicles were delivered to Shandong for NDT Room manufacturer, which is a professional enterprise that has been certified by the medical X-ray protection industry and the environmental protection department in charge of industrial X-rays. It is engaged in the overall construction of the inspection room, the overall design of the inspection room's internal facilities, the medical radiation protection intelligent control door, and the research and development and manufacturing of radiation protection equipment.
The 3 ton material transport vehicles are powered by battery, which was installed in the vehicles or one side of the transport vehicles. The material transport vehicles are a track-type transportation vehicle that needs to be laid on the ground. The track is generally an I-shaped surface contacting the track rail; secondly, it is an electric drive vehicle, which runs automatically under the drive of a motor reducer, and again it is a flatbed truck with a table top It is flat without a vehicle cover. In special cases, it can also be non-planar but without a car cover. The car body has no steering wheel, only forward and backward directions (even when turning, the city will turn on the track). This kind of vehicle has the characteristics of simple structure, convenient use, large carrying capacity, not afraid of dirty or smashing, easy maintenance, long service life, etc., because of its convenience, robustness, economy, practicality, easy cleaning and many other advantages, it has become the interior and workshop of the enterprise. A means of transportation that frequently carries heavy objects at a fixed point in a short distance from the factory.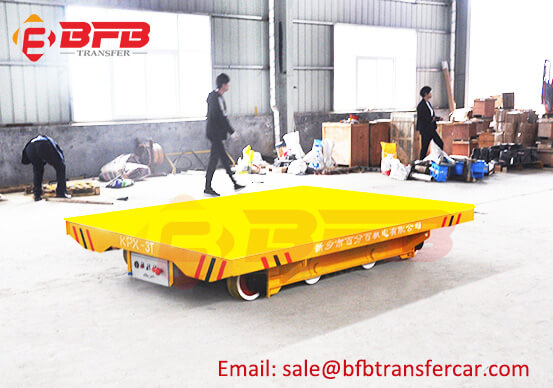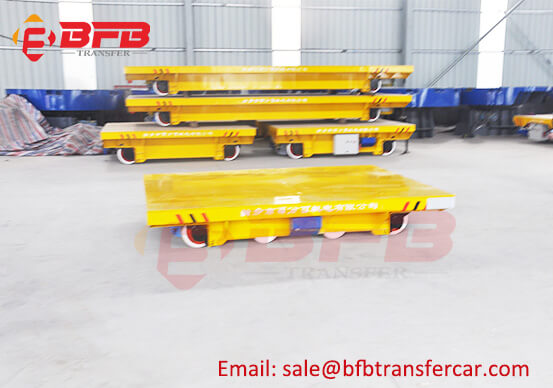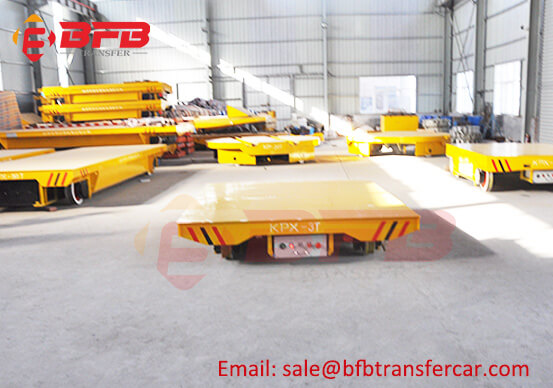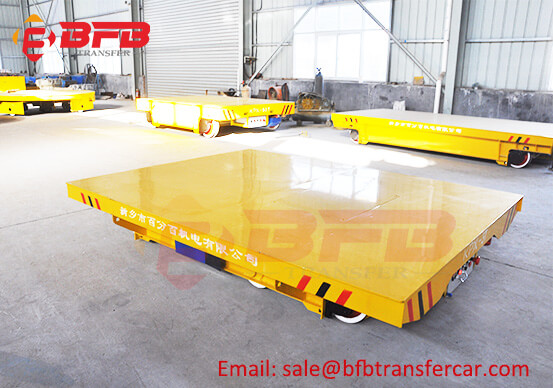 Technical Parameter of Material Transport Vehicles
1. Model: KPX
2. Power: Battery Powered
3. Capacity: 3T
4. Table Size: 3000*2300*450mm
5. Running Speed: 0-20m/min
6. Rail Type: P18
7. Operation Type: Hand Pendant + Remote Control
8. Color: Yellow
BEFANBY can customized all kinds of rail transport vehicles as per your demand, welcome to contact with us for more details and material handling solutions.