Battery Driven 300kg Lifting Trackless Flat Cart Trolley For Warehouse Exhibits
April 07, 2020
BEFANBY customer from Nanjing purchase 1 set trackless flat cart trolley for warehouse exhibits,as per our customers' requirement, the trackless flat cart also have to meet the requirement of lifting, rotating 360 degree, etc. The trackless flat cart is equipped with a hydraulic steering system. The battery is used as the power source to supply the traction DC motor to provide power. The motor drives the reducer to rotate the driving wheels. The tires use industrial solid rubber wheels or polyurethane wheels; it can be moved forward by manual control. , Retreat, turn left, turn right, brake, turn, lift and other functions, the front and rear of the trackless electric rubber-tyred flat car are equipped with anti-collision devices and sound and light alarm devices to make transportation safer.
Our customer company Nanjing *** Co., Ltd specializes in the research and development and manufacturing of laser additive manufacturing equipment (3D printing, laser surface technology), intelligent laser welding equipment, automated production lines, core components (process software, powder feeders, processing heads) and metal powder materials.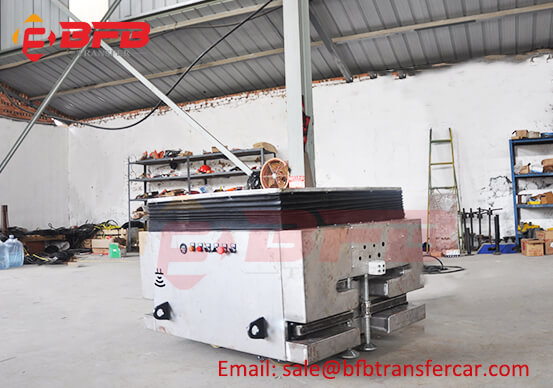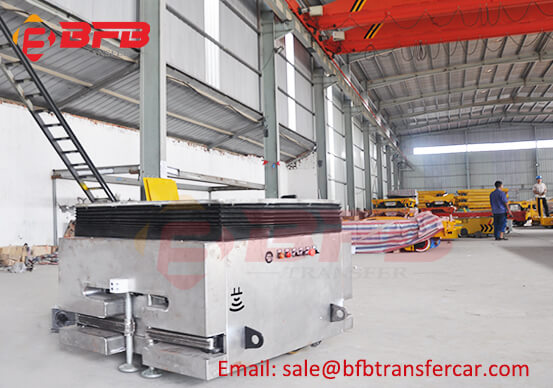 BEFNABY can customize different type transfer cart as per your demand, welcome to contact with us for more details and solution.
Technical Parameter of Trackless Flat Cart Trolley
1. Model: BWP
2. Power: Lithium Battery
3. Capacity: 300kg
4. Table Size: 1000*1000*900mm
5. Lifting Height: 300mm
6. Operating Handle: Hand Pendant + Remote control
7. Warranty: 2 years