4 Ton Customized Battery Power Rail Transfer Cart For Shipyard Boat Traction Exported Nepal
April 19, 2020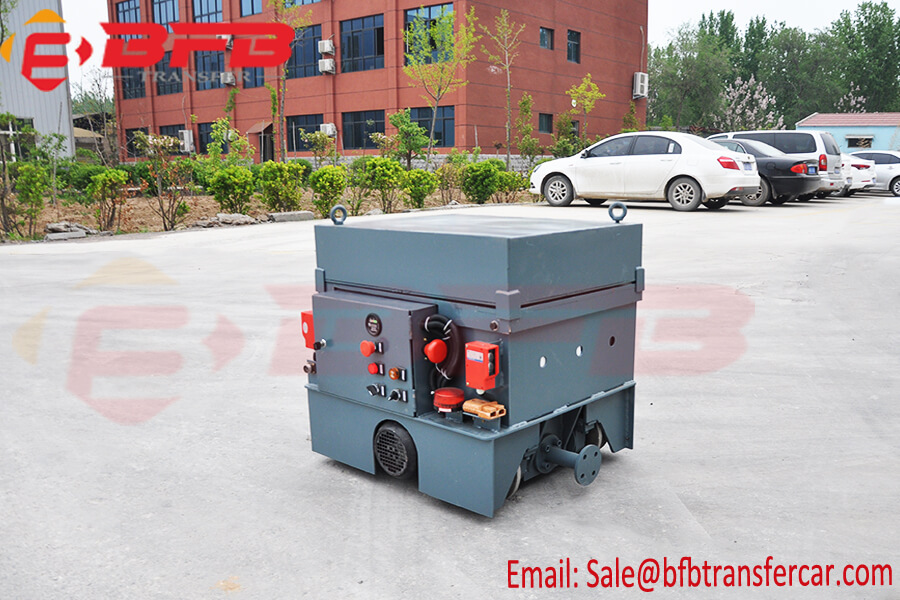 2 units 4 ton battery power rail transfer cart has been shipped to Nepal, our customer do business in shipyard, they use the transfer cart for boat traction, the towing capacity is 4 ton. As per the application, the transfer cart is customized for small dimension with lithium battery power. Whats' more, the towing device was installed on the cart for connecting with the boat.
About BEFANBY transfer cart, we can realize the following function.
1. This series of rail transfer carts are equipped with warning and detection devices, which will give an alarm and stop automatically when encountering an object, and the transfer cart is equipped with a fully automatic intelligent charger.
2. Choosing the battery as the power source can make the cost lower and easier to maintain.
3. Other auxiliary devices such as positioning devices, devices, lifting platforms can also be installed according to user needs, and PLC can be installed to achieve fully automated control.
4. It can be customized according to user needs such as frequency conversion start, anti-rollover, lifting, wifi wireless communication, scanning, fixed-point parking, waterproof treatment, ultra-low table top, and climbing.
Technical Parameter of Battery Power Rail Transfer Cart:
1. Model: KPX
2. Capacity: 4 Ton
3. Quantity: 2 Units
4. Table Size: 600*630*500mm
5. Running Speed: 0-4m/min
6. Wheel Diameter: 200mm
7. Power: Lithium Battery Power
8. Rail Type: Square Steel
9. Control: Operation Handle + Remote Control
10. Color: Gray, Customized Color
11. Warranty: 24 Months
Welcome to contact us for more material handling solution