Australia 6 Wheel Battery Rail Transfer Platform 20T Load For Precast Decks Handling
April 24, 2020
Our Australia client placed one set rail transfer platform order for tunnel construction site to handle Precast decks, planks, heavy reinforcement, Arch Lining Formwork components, Square formwork, etc.. Our Australia customers are business on engineering, their company is one of the world's top 500 companies.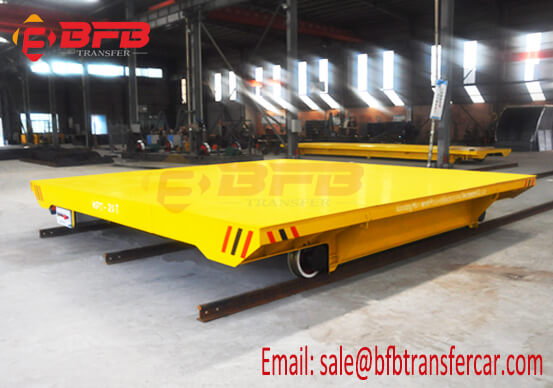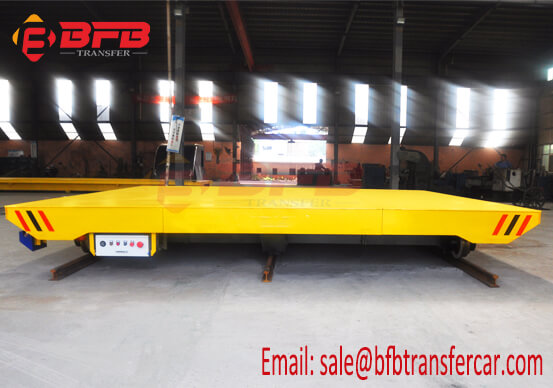 About the rail transfer platform, due to its wide and large dimension, there are two attention while design. Firstly, considering the shipping cost,the rail transfer platform need to be divided in to three parts to shipped so that the transfer cart can be shipped in 20' container. Secondly, considering its stability, the rail transfer platform was designed to move on three rail with 6 wheels.
In addition, about the quality, our rail transfer platform has been welded and tested by a professional organization. Thanks to the professional and superb welding technology of our production staff, it can easily pass the inspection.
Technical Parameter of battery rail transfer platform:
1. Model: KPX
2. Power: Battery powered
3. Capacity: 20 ton
4. Table size: 5000*5000*600mm
5. Running Speed: 0-20m/min
6. Rail Type: P24 rails
7. Control: Hand Pendant + Remote Control
8. Color: Yellow
9. Warranty: 24 Months
10. Certification:CE, SGS, ISO9001
Befanby always keep that it is the fist of product quality, each transfer platform was required tested well and then delivered to our customer. Welcome to contact with us for more details and customized solution.