Anti Heat Track Transfer Cart With Ferry Tractor System For Coking Furnace Shop
September 30, 2020
The 25 ton track transfer cart worked with coking furnace together according to request. The running distance is 5m, when the customized cable powered transfer cart running on rails was connected well with the rails on the furnace, the second cart will move on the rails of the transfer cart to enter the furnace to towing the coking rail cart with high temperature environment.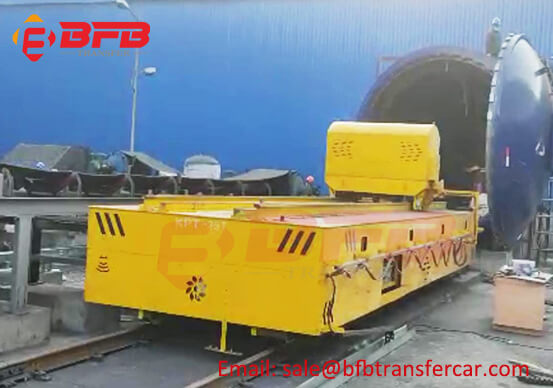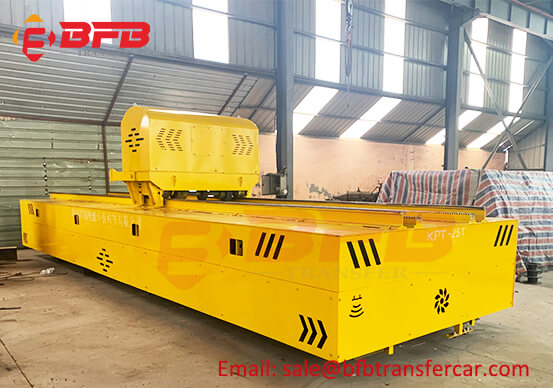 BEFANBY can customized different type transfer cart as per customers' requirement from different site. Free provide design drawing and quote competitive price to you.
Shaanxi *** Environmental Protection Technology Co., Ltd. has an elite team of engineers dedicated to the promotion and application of energy-saving and environmental protection technologies in the steel, coking, power and other industries. The business covers comprehensive utilization of industrial energy (waste heat utilization, waste heat power generation), flue gas desulfurization, denitrification, dust removal, and VOCs odor, etc. Gas phase pollution control. The company has special design and general contracting qualifications for energy-saving and environmental protection projects. It is an energy-saving service company reviewed and filed by the Ministry of Industry and Information Technology of the People's Republic of China. It is also a national high-tech enterprise integrating R&D, design, core manufacturing, general project contracting, and investment and operation. Energy-saving and environmental protection system Optimal solution expert.
Technical Parameter of Track transfer Cart:
1. Model: KPT
2. Power: Cable Powered
3. Capacity: 25 Ton
4. Table Size: 8500*2600*1387mm
5. Running Speed: 0-25 m/min
6. Wheel Diameter: 400mm
7. Operation: Pendant + Remote Control
8. Special Function: PLC System, Ferry System, Traction system.
9. Color: Yellow(Operational Color)
10. Warranty: 2 years