Anti - High Temperature 40T Industrial Turntable For Ladle Rotating
April 01, 2022
1 set 40t industrial turntable was installed on a workshop from Shanxi province, compared with common turntable, the industrial turntable should to meet the environment of high temperature due to rotating high temperature ladle, so laying refractory bricks on the table to protect the turntable. What' s more, all the parts are protected from high temperature.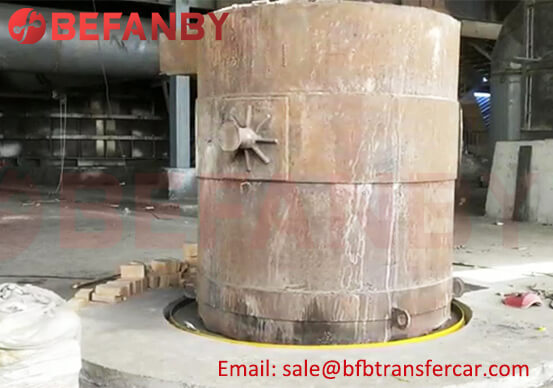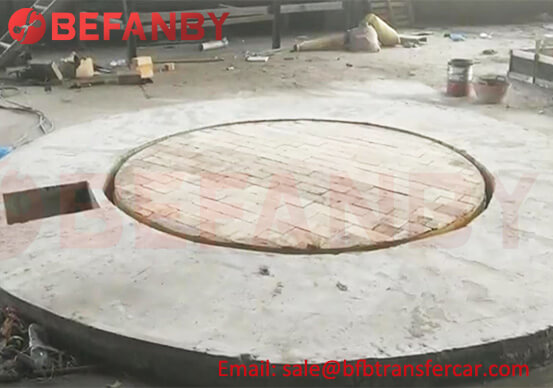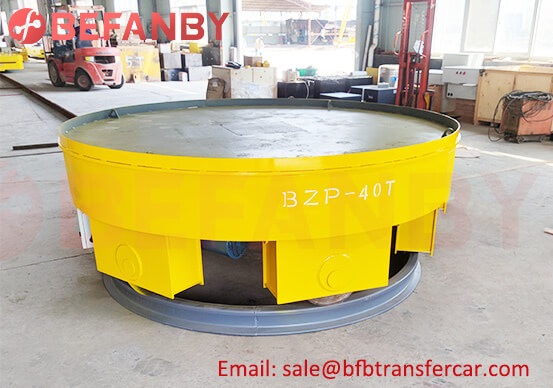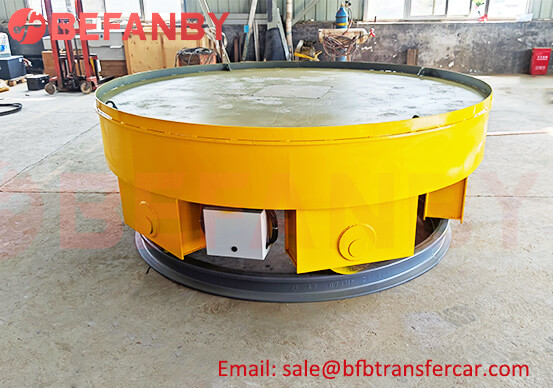 Technical Parameter of Industrial Turntable:
1. Model: BZP
2. Capacity: 40T
3. Power: Cable Powered
4. Turntable Diameter: 2500mm
5. Rotating Speed; 0-1 r/min
The turntable is our mature product, all are customized on the demand, generally it was used in rotating the workshop equipment, helping the rail transfer cart turning on 90 degree rails, etc.
BEFANBY can provide proper material handling solution to you once know your demand, welcome to contact us for material handling solution.