Mixing Drum Transfer Omnidirectional Mobile Platform Cart With Lifting 10T
April 20, 2022
1 set omnidirectional mobile platform cart was delivered to our customers' site from Hunan, And the platform cart has been test well by our debugging personnel. The mobile platform cart is a material handling equipment by specially customized, it has the function of lifting system, omnidirectional movement, V Frame Support, plc control(realize automatic stop), etc.
The omnidirectional mobile platform cart was used in the intelligent mixing drum production line for mixing drum transfer, the running distance 110m, the lifting height is 500mm, the low voltage rail powered transfer cart was recommended due to high using frequency.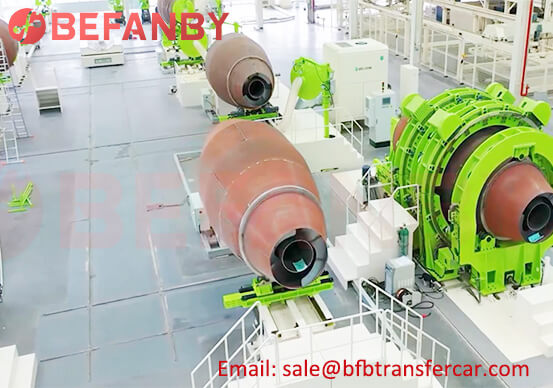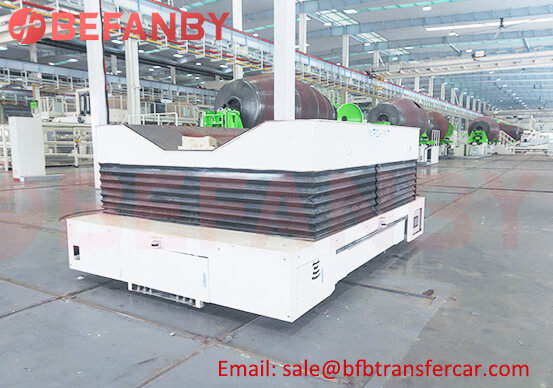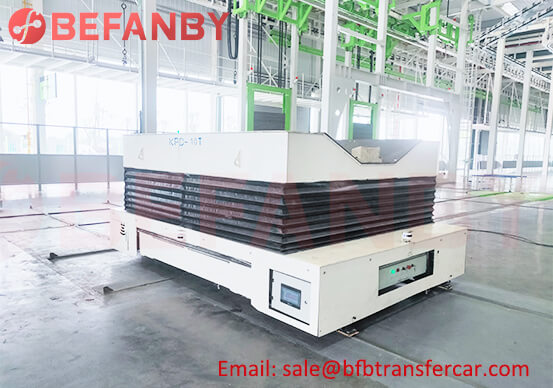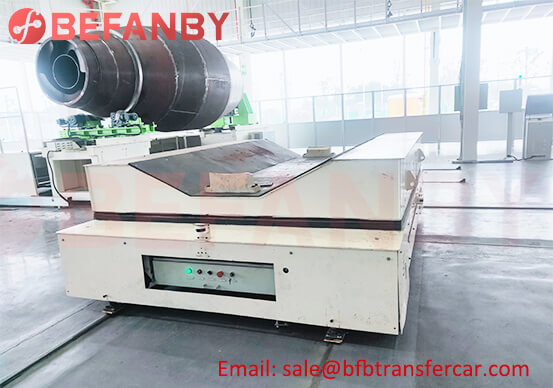 Technical Parameter:
1. Model: KPD
2. Capacity: 10T
3. Power: Low Voltage Rail Powered
4. Table Size: 3400*2400*800mm
5. Running Speed: 0*-20m/min
6. Lifting Height: 500mm
7. Operation: Hand Pendant + Remote Control
Welcome to contact us for your material handling solution.