Aluminum Factory Coil Billet Transport Cart 5 Ton Capacity For Yard Movement
June 08, 2020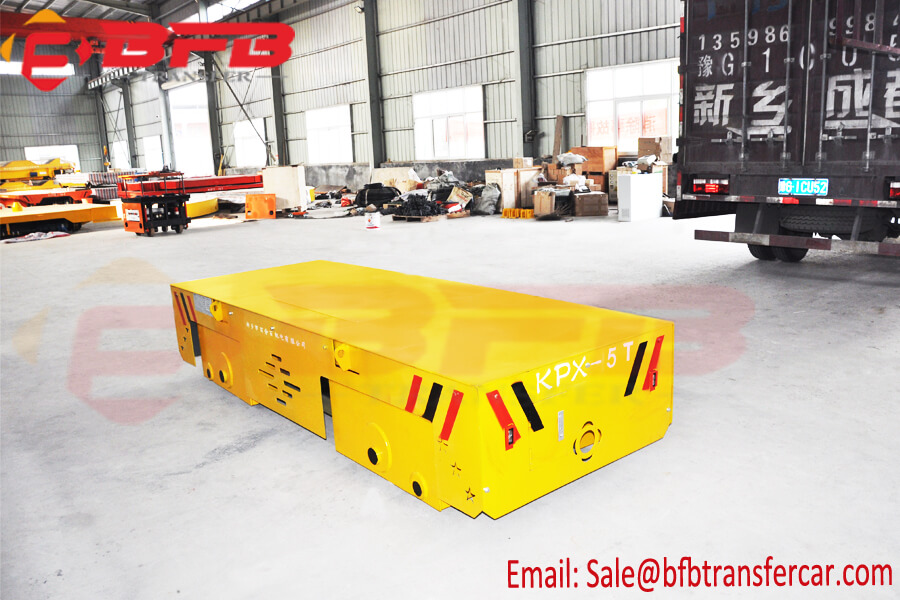 Our customer always do Business on aluminium factory and they are looking for a billet transport cart max 5 ton and max length is 3.0 meter, The third order has been placed in 2020 for the rail transport cart, they use the transport cart for workshop billet coil material handling, the billet transport cart need realize the function of turning due to the limitation of the working route, the turning radius have to meet the demand of 7000mm.
Our customer ***Aluminum Group was founded in 1984 and was successfully listed on the ** Stock Exchange on March 31, 2008. As one of the largest manufacturers of aluminum profiles in mainland China, it has now become a large-scale enterprise specializing in the production of architectural aluminum profiles and industrial aluminum profiles in China. It has an annual production capacity of 150,000 tons of aluminum profiles. Designated production base for alloy building materials. Was rated as "Top 10 Most Popular Aluminum Profile Companies in China" by the industry association. Considering the need to radiate the production and sales in the Southwest, the group company invested 500 million in July 2009 to establish a wholly-owned subsidiary in Chengdu Shuangliu West Airport. It is expected that after the project is put into operation, it can form an annual production of medium-sized and advanced industries and constructions. The production scale of aluminum is 100,000 tons, including 10,500 tons of industrial aluminum profiles and 89,500 tons of architectural aluminum profiles.
Technical Parameter of the Billet Transport Cart:
1. Model: KPX
2. Capacity: 5 Ton
3. Size: 3000*1100*600mm
4. Power: Battery Powered
5. Special Design: Turning On Tracks
6. Wheel QTY.: 12
7. Rail Type: P18
8. Operation: Hand Pendant + Remote Control
9. Warranty: 24 months
Welcome to contact with us for more details.