8T Cable Drum Transporter Workshop Transfer Cart Remote Control For Basket Transportation
June 06, 2020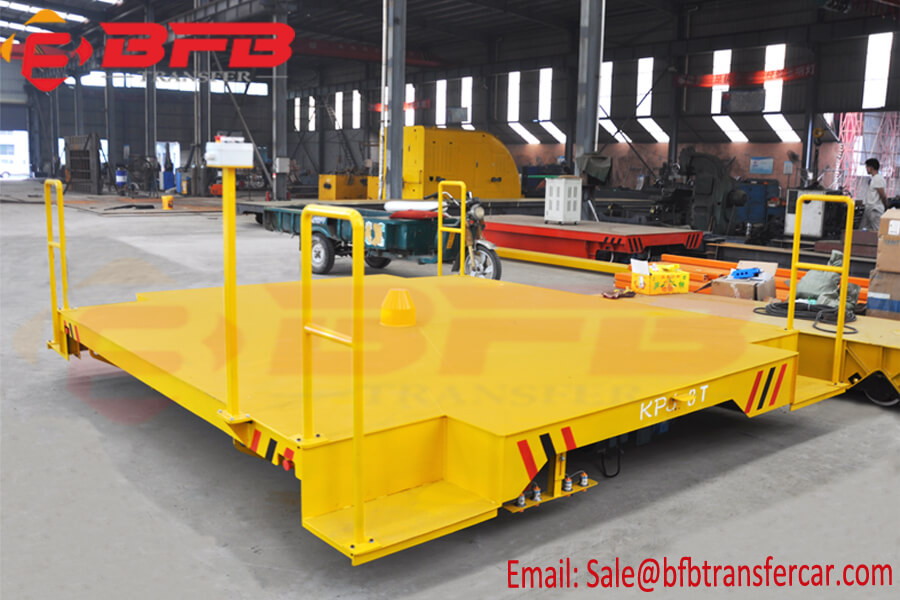 8t cable drum transporter workshop transfer cart was delivered to Beijing Company, which is a manufacturer of heat treatment equipment, the transfer cart will be used for workshop material handling, and the material was placed in to all baskets, as per the working demand, the material need to be transported to 3 working position, the automated stop device was installed on the transfer cart, which is controlled by PLC system in order to realize convenient transportation.
About the power, cable drum, it is a good choice if the using frequency is higher and the running distance is not too long. Of course, befanby can customized different type heavy transporter as per your true demand.
Beijing Heat Treatment** Co., Ltd. was established in 2013 with a registered capital of 3 million. It is a comprehensive company integrating heat treatment equipment manufacturing, repair and maintenance, spare parts sales, equipment overhaul and relocation and technical support. The employees of the company have many years of work experience in heat treatment equipment manufacturing, installation and commissioning, technical support and after-sales service. We always adhere to the faith of honesty and pragmatism to provide our customers with high-quality products and efficient services. The furnace types involved in the company's business include roller hearth furnaces, pusher furnaces, box furnaces, pit furnaces, rotary hearth furnaces, gas generators, trolley furnaces, etc. Customers are located in Liaoning, Hebei, Henan, Shandong, Beijing, Jiangsu, Zhejiang, Fujian, Tianjin, Sichuan, Guangxi, Hubei, the United States and other places.
Wish customers have a prosperous business and rich wealth.
Technical Parameter of Cable drum transporter workshop transfer cart:
1. Model: KPJ
2. Capacity: 8 Ton
3. Power: Cable Drum Powered
4. Table Size: 3600*3300*500mm
5. Control: Hand Pendant + Remote Control
6. Rails: P18
Contact us for more details.