8 Sets Heavy Duty Transfer Carts 10 Ton For Container Production Line
July 31, 2021
8 sets heavy duty transfer carts was delivered to the container production line,which were running on steel rails including 10 tons, 15 tons, 30 tons.
Our customer is a group company dedicated to the container industry. Due to our rich experience in industry design, we finally chose our BEFANBY company for inquiry. After the customer's inquiry, after we communicated the work layout of the workshop production line in detail, we designed this scheme to connect the workshop production line. The rail cart needs to be docked with the conveying equipment in the workshop to transport the container board to another production line. Therefore, an automatic roller table device is added to the table of the car for docking, and then the operation is carried out according to the requirements.
Technical Parameter:
1. Model: KPT, KPX
2. Qty: 8 Sets
3. Capacity: 10 tons, 15 tons, 30 tons
4. Powered: Cable Powered, Battery Powered
5. Table Size: 3000*1450*700mm;5700*1700*700mm
6. Running Speed: 0-15m/min
7. Operation: Hand Pendant + Remote Control
8. Customized: Automatic Roller System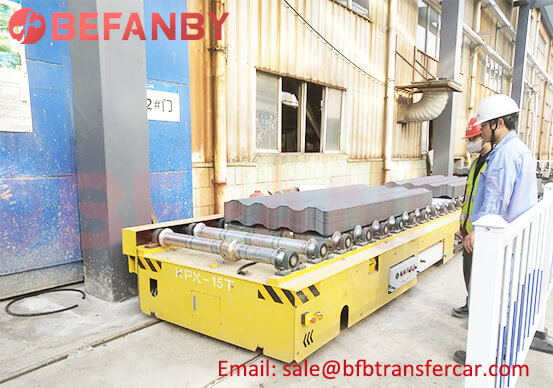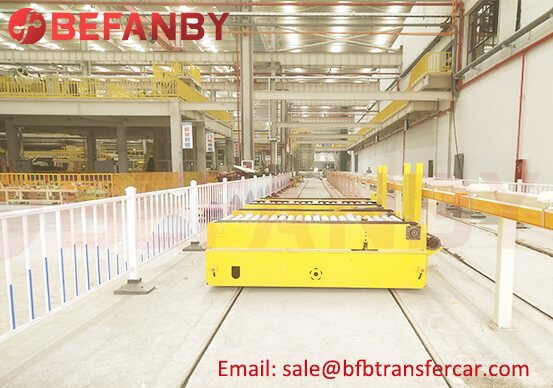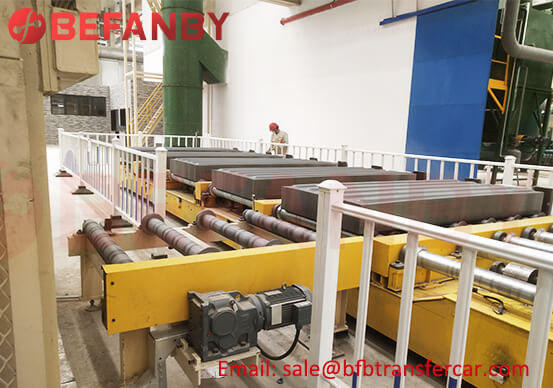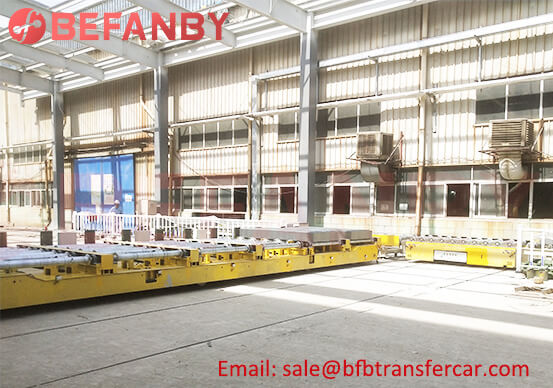 BEFANBY can customized different transfer cart on demand, welcome to contact us for more material handling solution.