1T Rail Motorized Transport Cart For Chemical Material Conveying
October 21, 2021
1 set rail motorized transport cart was ordered by our clients from Shandong province, which is a chemical material manufacturing company. As per our customer' s requirement, The motorized transport cart need to realize the following function:
The material is transported to the rail transfer cart through workshop rollers. After the rail transport cart transfers the chemical material to the unloading point, the forklift lifts the material away. The running distance is 21m, and the roller will be installed the cart table to connected the workshop roller equipment.
After repeated communication with the customer, we also provided many similar cases that we have done for the customer to view, and finally our solution was recognized by the customer, and the customer quickly placed the order to us. After 30 days of production, the BEFANBY rail transfer cart has been successfully delivered to the site, and the operation is simple and convenient, successfully completing our first cooperation.
Technical Parameter:
1. Model: KPJ
2. Capacity: 1T
3. Power: Cable Drum Powered
4. Table Size: 2500*1600*600mm
5. Running Speed: 0-30m/min
6. Operation: Hand Pendant + Remote Control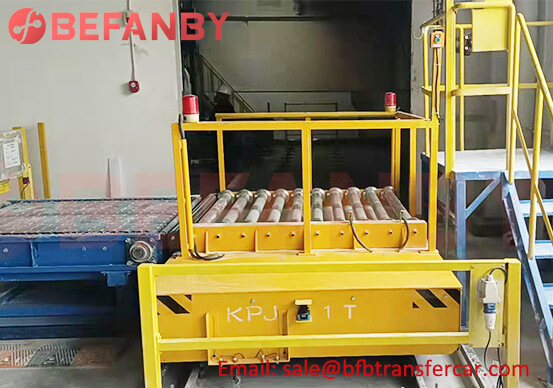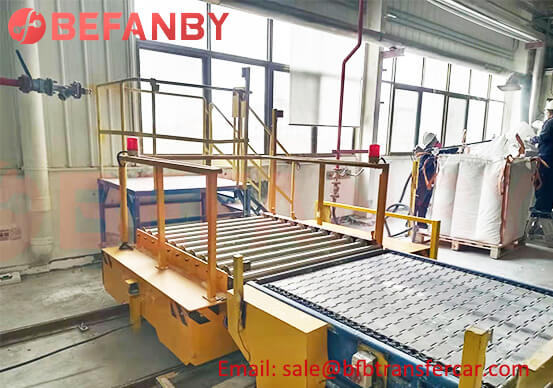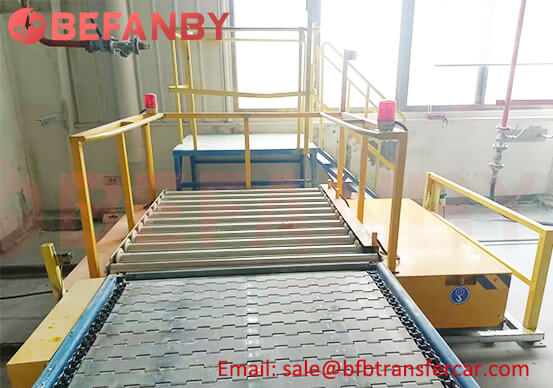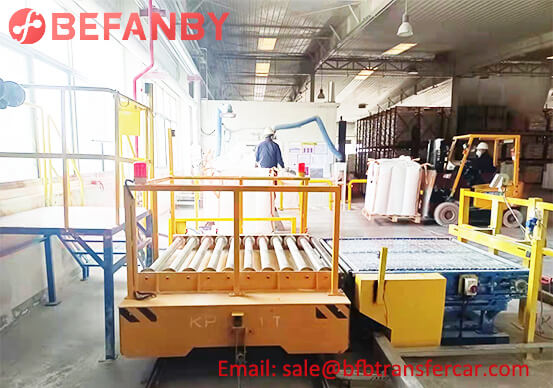 BEFANBY always cannot only offer the transfer cart, but also provide material handling solution with more than 20 years' design experience. Welcome to contact us for more material handling solution.