75T Busbar Power Motor Driven Transfer Cart For Industrial Furnace Carry
April 23, 2019
2 sets 75t busbar power motor driven transfer carts were delivered to furnace workshop for industrial furnace carry, as per the site situation, the transfer cart have to working in the pit, and the busbar was installed on one side of the wall, as the picture showing , there are steel rails installed on the cart, because they can ferry the furnace car on site from one position to another.
Technical Details:
Model: KPC
Power: Busbar powered
Capacity: 75 tons
Table Size: 4500*3000*700mm
Running Distance: 20m
Operation:Hand Pendant + Remote Control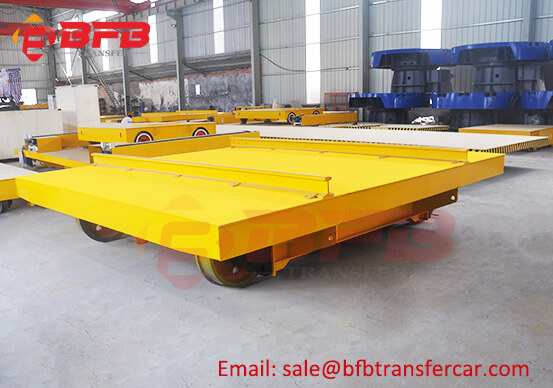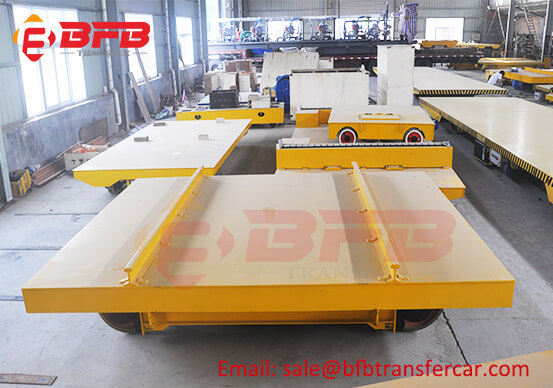 Our customer company, *** Furnace Equipment Co., Ltd. is a comprehensive enterprise integrating industrial furnaces, refractories, and special ceramics. The company mainly produces system experimental electric furnaces, high-temperature single (dual) channel pusher kilns, roller kilns, and mesh belt furnaces. , Atmosphere protection (kiln) furnaces, lifting furnaces, bell furnaces, vacuum furnaces, trolley kilns, box furnaces and other industrial kilns. The equipment is mainly used in special ceramics, electronic ceramics, magnetic materials, chemical powders, phosphors, polishing Sintering heating of powder, lithium battery materials, rare earth materials, electronic devices, long afterglow luminescent powder, cemented carbide, ceramic metallization, petroleum catalyst, pearl mica, titanium oxide powder, zirconium oxide powder or other new inorganic materials For use.
Befanby can customized different type transfer cart on demands, any interests, welcome to contact with us for more material handling solution.